"Centralizing our sales material and technical documentation makes our daily work more streamlined.

OmniShare provides us with a stable standardized Sales Enablement platform, allowing us to efficiently distribute content across the organization and the globe. All our employees are always up-to-date with the newest content.

The app is used by more than 200 SKOV employees and 800 partners worldwide."
SKOV'S pay-off with OmniShare
Streamlined sales workflow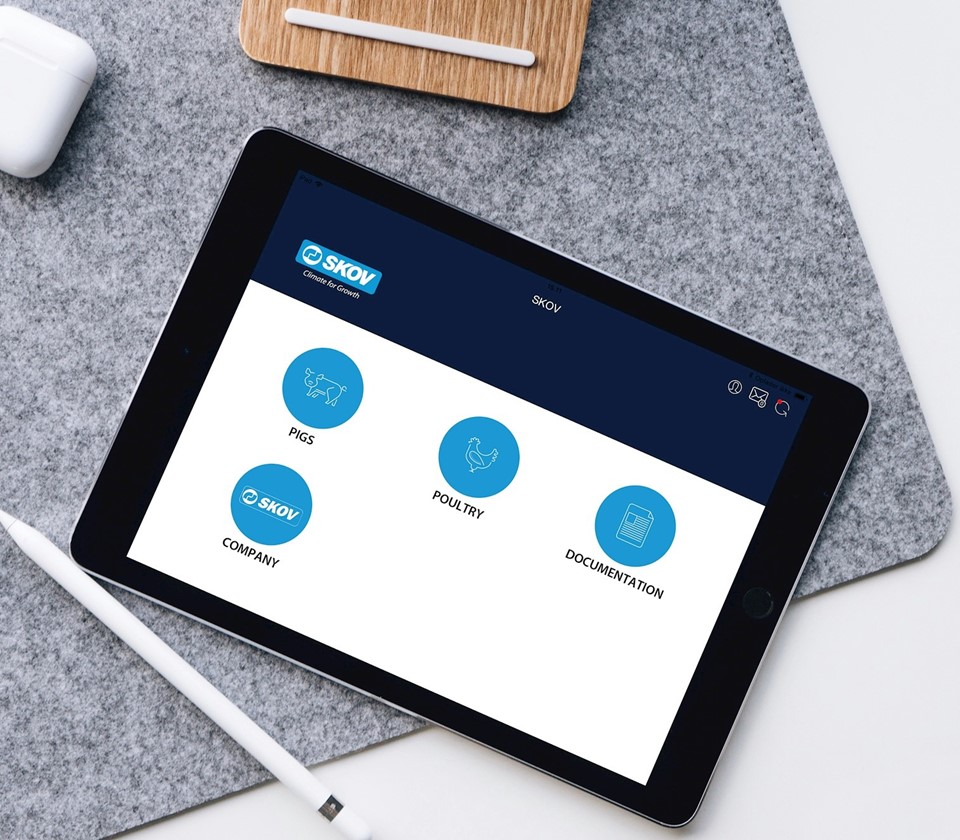 Centralized access
The OmniShare app is integrated with SKOV's existing SharePoint. As such, sales representatives and technicians can access the latest sales and marketing material as well as service documents, spec-sheets and much more.
All content is made available offline and takes advantage of the user-differentiated access, which synchronizes the necessary content to each users device.
Now it is easier to update all material including marketing presentations, sales videos, documents etc. centrally and make it available to all personnel. OmniShare is a strong, centralized access point which optimizes the sales and service workflow and benefits both SKOV and their customers.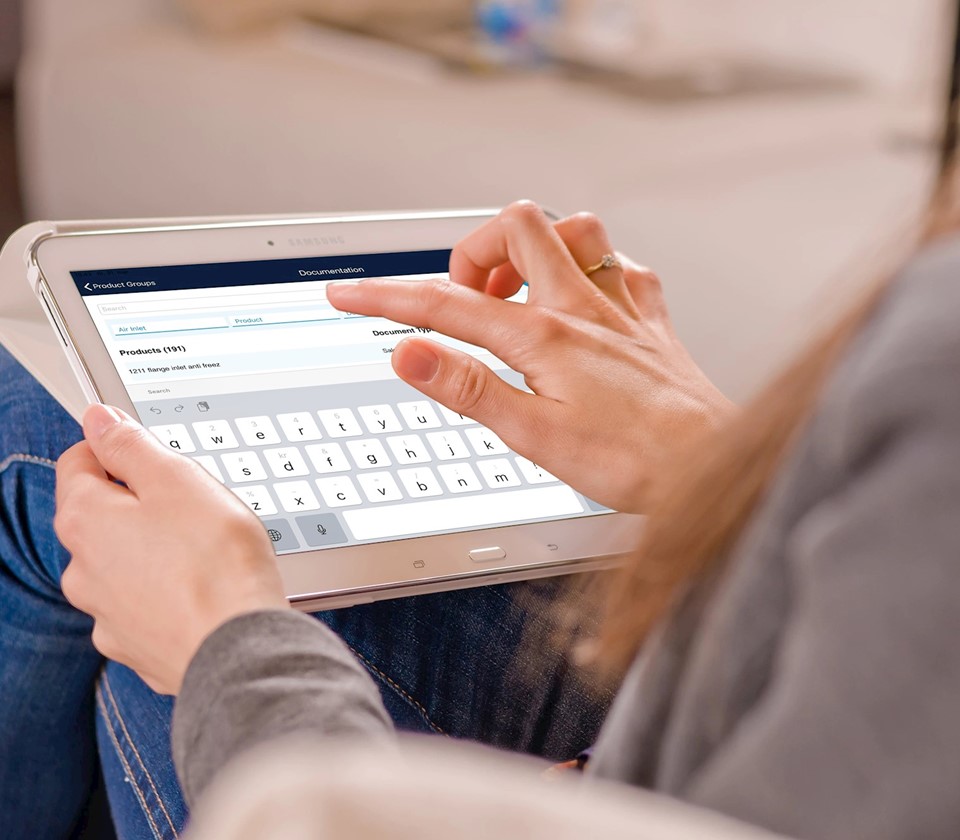 Streamlined sales workflow
Based on our standardized OmniShare app, we have developed a complete sales and service tool for both iOS and Android, enabling personnel to freely use the device they are most comfortable with.
With OmniShare, sales representatives can access relevant sales and marketing materials while they are in the field making sales or while networking in trade fairs around the world. When a sale is agreed and completed, the order can be placed in the app and synchronized with the ERP at the press of a button.
Furthermore, OmniShare allows service people and technicians to access technical documentation, manuals etc. while the device is offline, allowing for an uninterrupted sales process.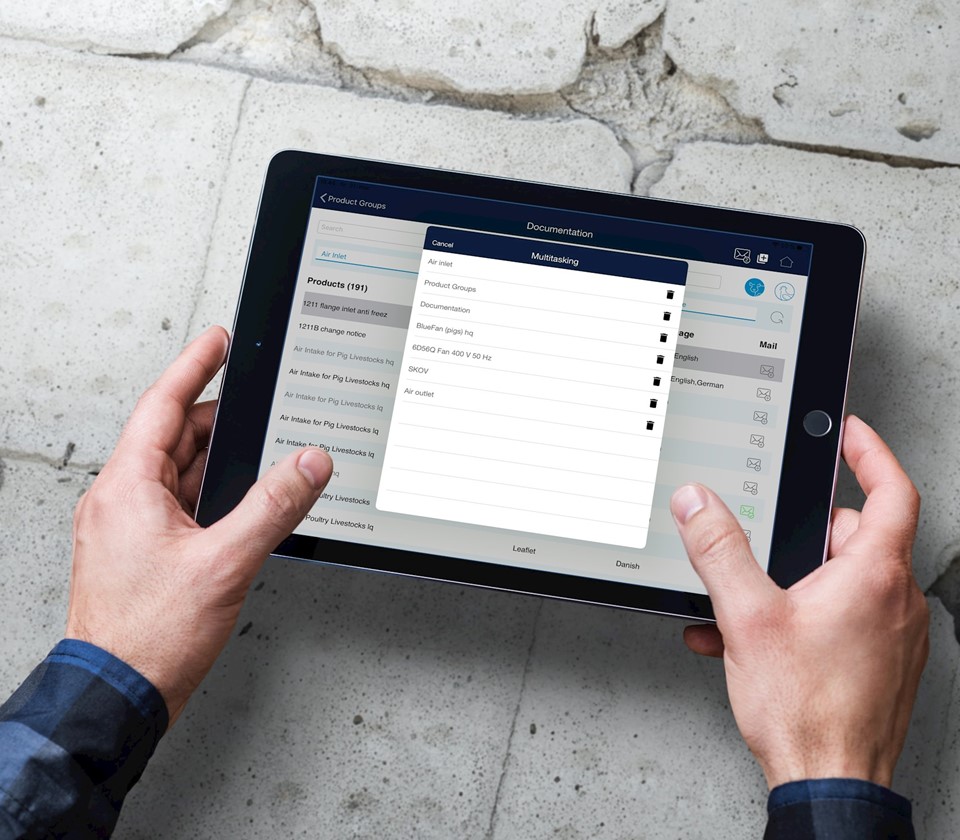 Always up-to-date
The 'Big brother' functionality allows leaders to see when an employee is not working with up-to-date materials within the app, and can easily target this with notifications for the user to synchronize their app, or if necessary force a synchronization directly to their device.
With sales and service people working all over the world, often in areas with limited or no access to the internet, the parcel sync feature allows users to choose exactly which segments of the app to update together when synchronizing. This is very handy when a employee is in a part of the world with an intermittent or slow internet connection as it reduces the time spent waiting for the most relevant segments to update.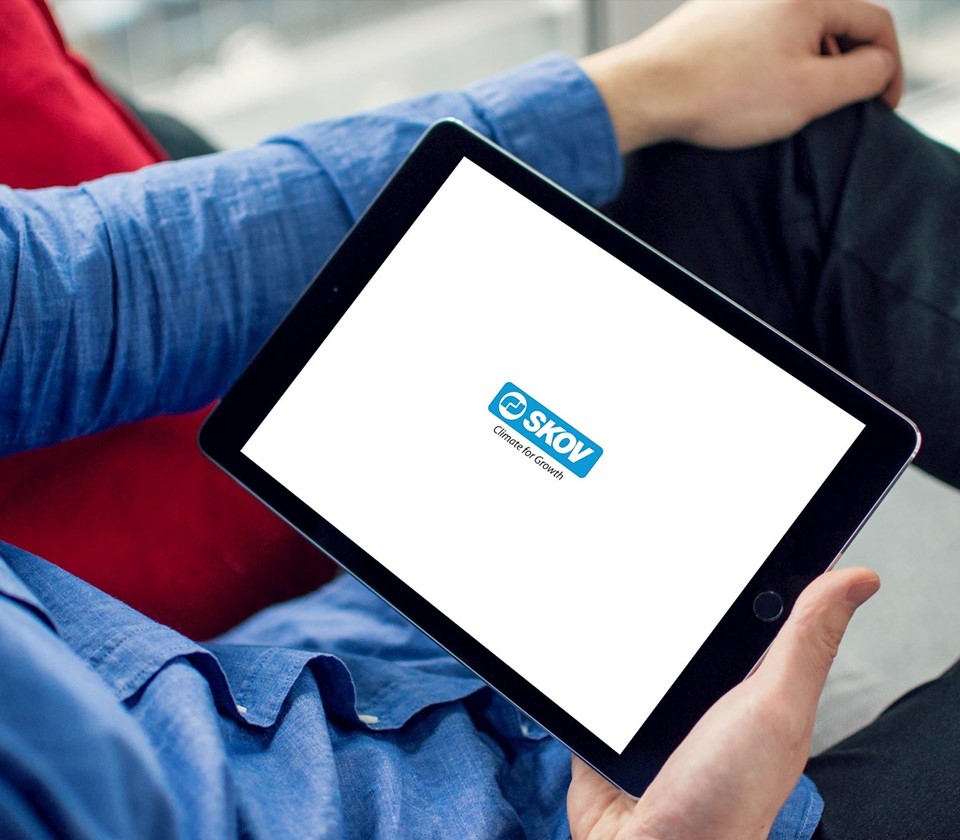 Professional appearance
With over 200 employees using OmniShare all around the world, it is important for the app to be viewed as a part of SKOV and not merely a 3rd party app. To obtain the perfect look and feel, OmniShare is made with a fully customizable front end. This makes it easy to configure the layout and themes in-house, and if any help is required the OmniShare team can always be contacted to lend a hand.
A consistent appearance for all of the tools that they use gives SKOV better control over the professional impressions that their employees are capable of providing, while ensuring there is a strong baseline to build upon.
SKOV A/S
SKOV is a Danish full-line company that develops, tests, purchases and manufactures components for ventilation systems and farm management systems.
Based in Glyngøre, Denmark SKOV employs more than 360 people at their headquarters. Additionally, they have a subsidiary in Thailand and a software development department in Malaysia.


Contact us so that we together can find the best solution for your business.