"OmniShare provides us with more transparency between sales and marketing. Communication through the app gives us valuable insights into our customer journey, and we can work more intelligently and targeted with our sales."
Rynkeby Foodservice
Anna Katrine Kaas Rasmussen
Product Manager
How Rynkeby benefits from OmniShare
Transparency in sales & marketing
Reduced need for printed material
Insights into the customer journey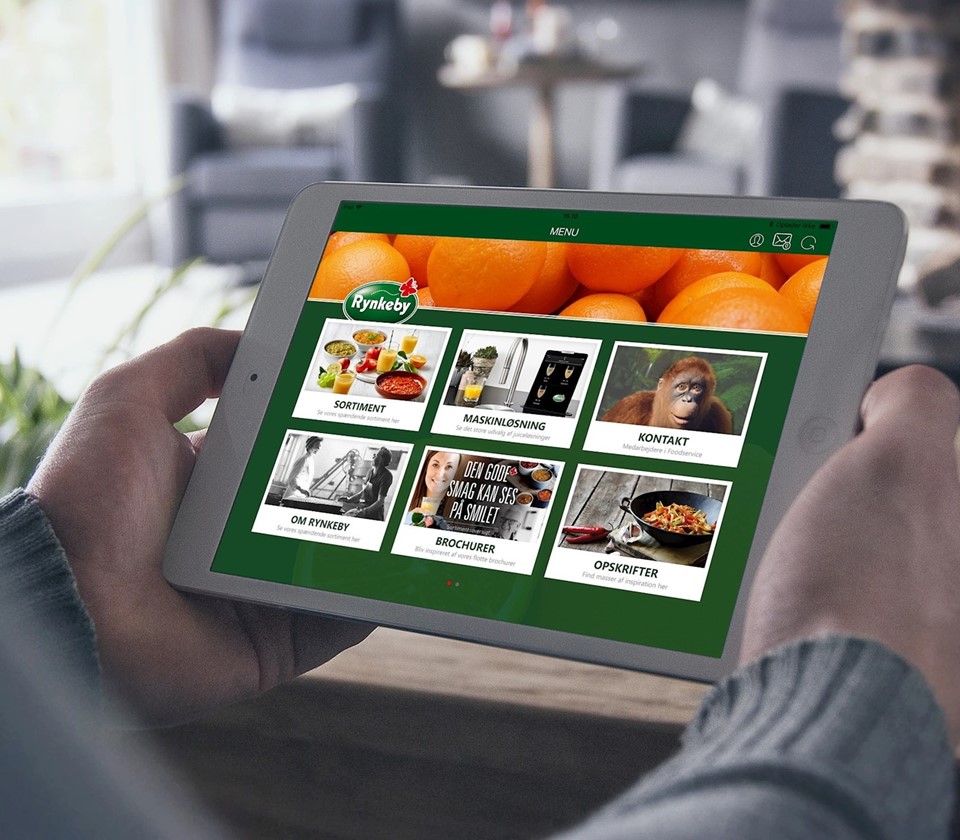 Transparency with OmniShare  
Sales and marketing work closer together and internal communication is now more efficient. OmniShare provide the Sales organization with central access to all presentations, products and other materials for the sales process. Usage statistics provide marketing with insights in the content use and what is used the most. This allows marketing to prioritize and update content according to the use.
In sales, OmniShare allows sales reps to communicate with leads and customers through the app. The app collects data about the communication, when mails and attachments are opened. Sales reps gain insights in the customer journey and the communication, allowing them to react and follow up on communication after the recipient has interacted.
Improved productivity & less time waste
Rynkeby has removed clutter on shared drives, inboxes etc. by creating user-groups for employees with OmniShare access. This allows Rynkeby to control who has access to certain files and ensuring that files are always up-to-date.
This reduces time wasted, when looking for certain files to attach or present. The newest versions are easily available, giving sales reps more time to focus on tasks that generate value.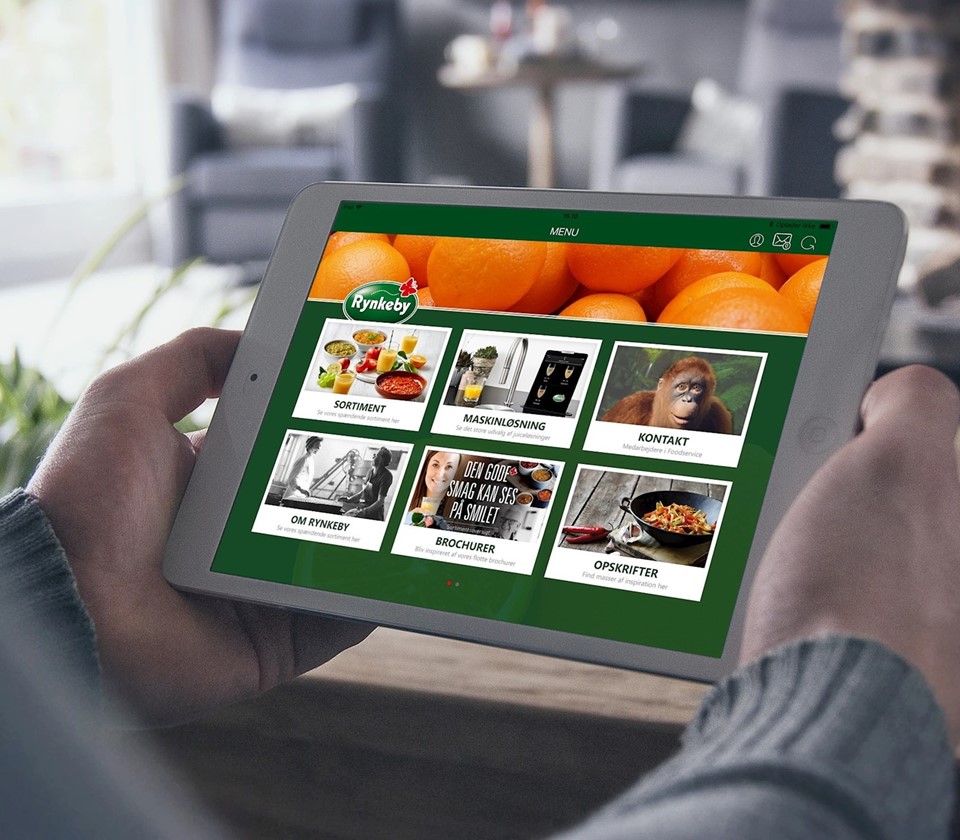 Strengthening corporate CSR
Rynkeby Foodservice focus on sustainability throughout their entire value chain. This focus is implemented in the back-office in sales and marketing, by digitalizing the majority of their sales and marketing material.
This reduces the need for printed materials, which saves a lot of paper, transportation and storage.
OmniShare helps Rynkeby Foodservice reduce their environmental footprint and saves both Rynkeby and the environment for valuable resources.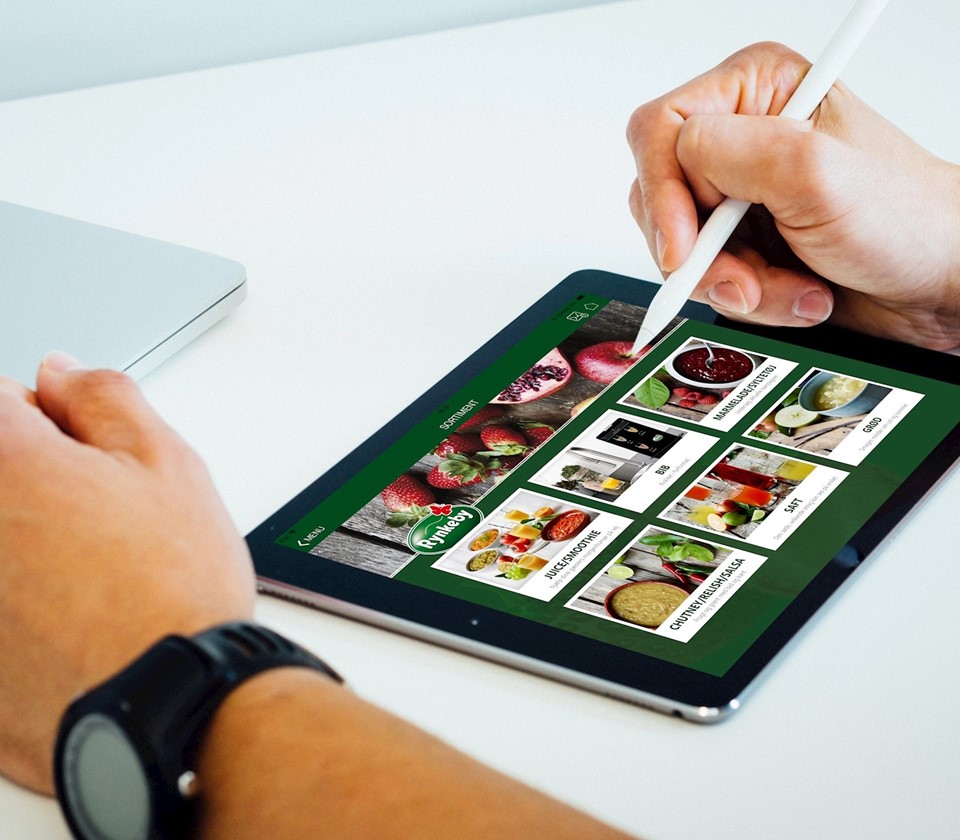 From lead to loyal customer
Using OmniShare to present Rynkeby and their products, data is collected about content use. Communication with leads and customers are also monitored and key touchpoints can be tracked in order to analyze the entire customer journey from lead to loyal customer.
Marketing can analyze what content is important and even what specific pages, that play a key role in the conversion of leads. Further, they can map lead sources from trade fairs, network, online etc.
Everything helps Rynkeby work smarter and more targeted with the entire sales process.
Rynkeby Foodservice
Rynkeby Foodservice was established in 1934 producing and selling apple juice. A lot has happened since - Today Rynkeby Foodservice is the biggest producer of juice in Denmark.
During the years, the company has expanded the product range and now also supply equipment and vending machines for fruit bars, coolers, table racks etc.