Working across the globe, Palsgaard was in need of a tool that could centralize access and administration of documentation and other materials. With OmniShare, Palsgaard utilizes our app to easily distribute content across employees, location and job function.
OmniShare makes it easy for employees to access relevant materials and ensure their time is spent more effectively.
Palsgaards' pay-off with OmniShare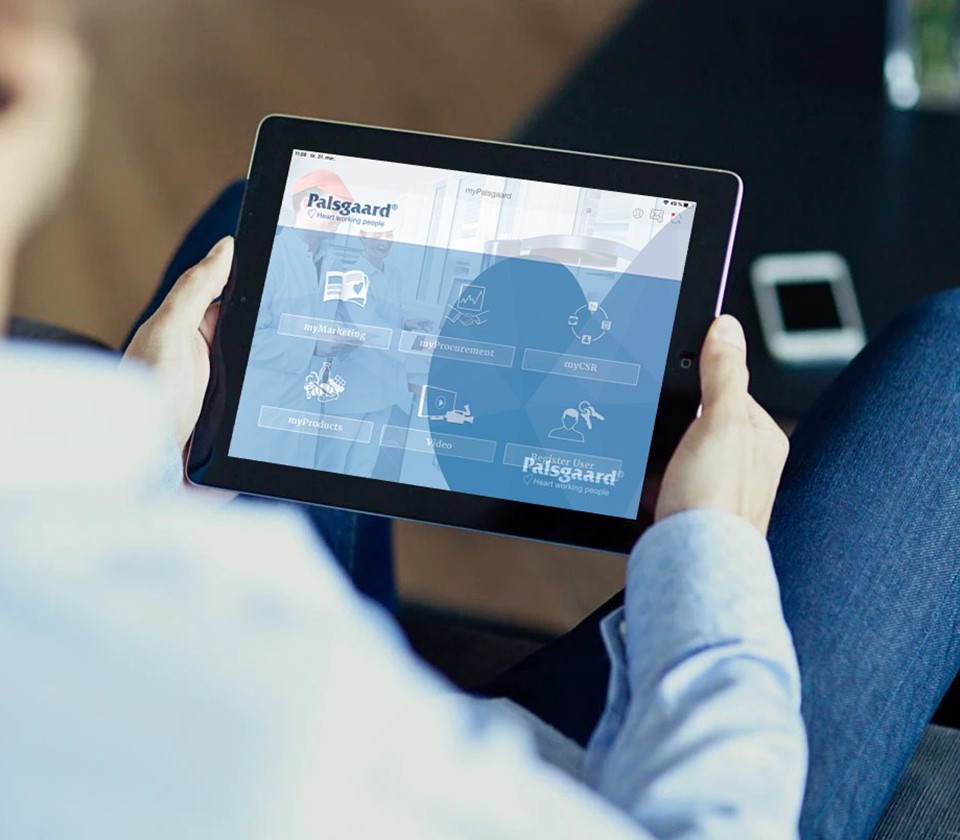 Coherent visual identity
The OmniShare app for Palsgaard is built upon our standardized platform, which ensures that employees have a user-friendly and thoroughly tested app for sales and marketing activities.
In addition, Palsgaard now have a unique tool to optimize their internal sales and marketing workflows, thanks to centralized access and content administration.
Visually, the app is designed to fit in with their existing design profile to ensure a coherent visual identity and professional appearance.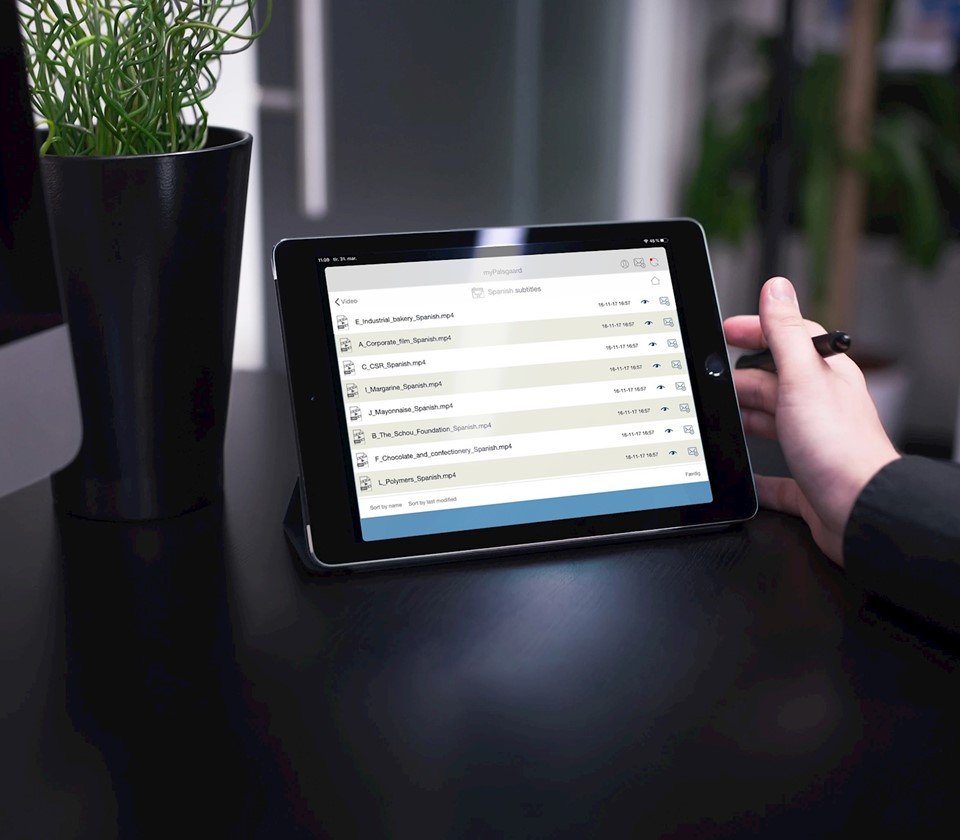 Always up-to-date
The OmniShare app is integrated with Palsgaards internal system myPalsgaard. This gives employees access to internal documentation and marketing material through the app, all stored in one place.
With automatic synchronization, Palsgaard can add and update content and be confident that it is always available to users.
With the myPalsgaard integration, employees are always up-to-date with the latest versions of documentation, presentations, images, videos etc. even while out of the office.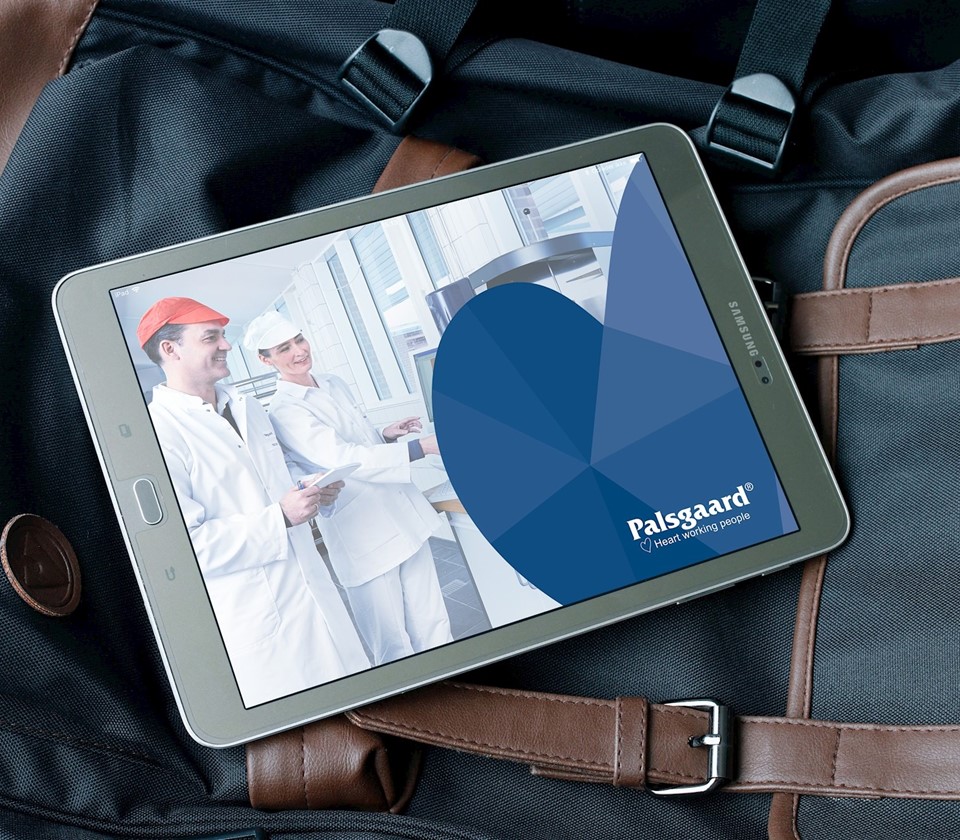 24/7 accessibility
With an ambition to streamline internal processes, we have ensured that Palsgaards employees always have access to the content they need to carry out their work.
With offline accessibility, employees do not have to worry about keeping a stable internet connection, especially while out of the office. The app can be used at any time provided it has been synchronized prior, as their user-defined content is stored locally.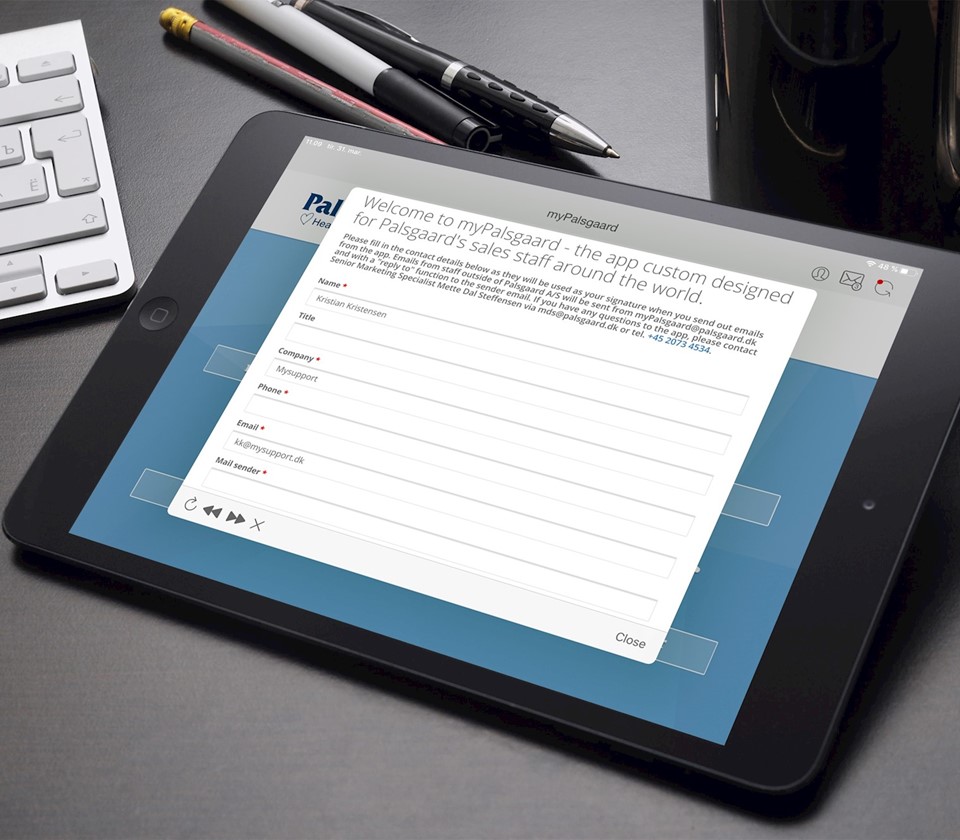 Optimized workflows
Through the 'Big brother' functionality it is easy to keep track of user material and to identify which users need to update their app or its contents via synchronization.
This 'monitoring' combined with the ability to send user-specific messages, makes it easy to gather data about how the user navigates the app allowing you to analyse productivity and efficiency.
Palsgaard
Palsgaard has more than 100 years of experience in development and production of emulsifiers and stabilizers.
Today, Palsgaard has activities in more than 100 countries and is internationally known for their high quality service.