OK Snacks brings high quality Snacks to the people and OmniShare brings a high quality sales tool to OK Snacks.  
For OK Snacks, OmniShare has been a strong sales tool with a robust set of features. Below we take a closer look through those revolving around the pay-offs OK Snacks has experienced since their collaboration.
OK Snacks pay-offs with OmniShare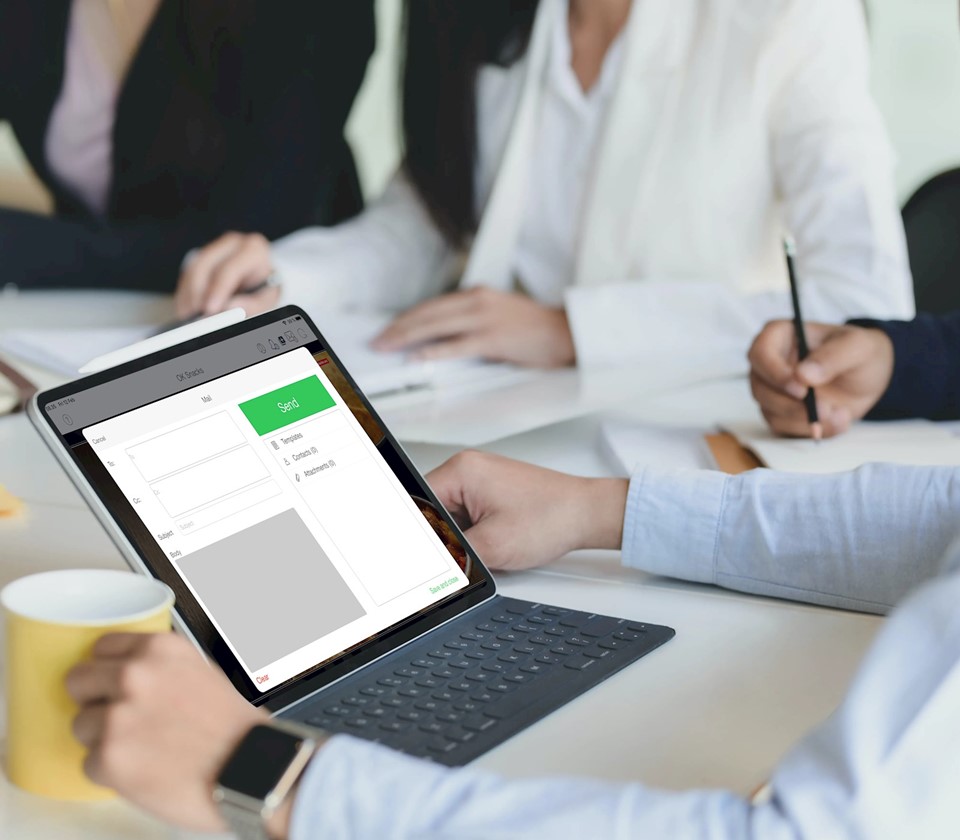 Timed follow ups
The in-app mail with landing-page features informs OK Snacks of when a lead they have been working with has opened content they have received from OK Snacks. This provides valuable insight and the incentive to follow up on a lead that is actively showing an interest in OK Snacks products.
This helps to generate more sales by capitalizing on peak interest and thus reducing lost leads due to bad timing.
The main benefits with this feature are of course, knowing when the content OK Snacks has sent is being opened, not having to worry about file size of attachments, and the mail statistics system.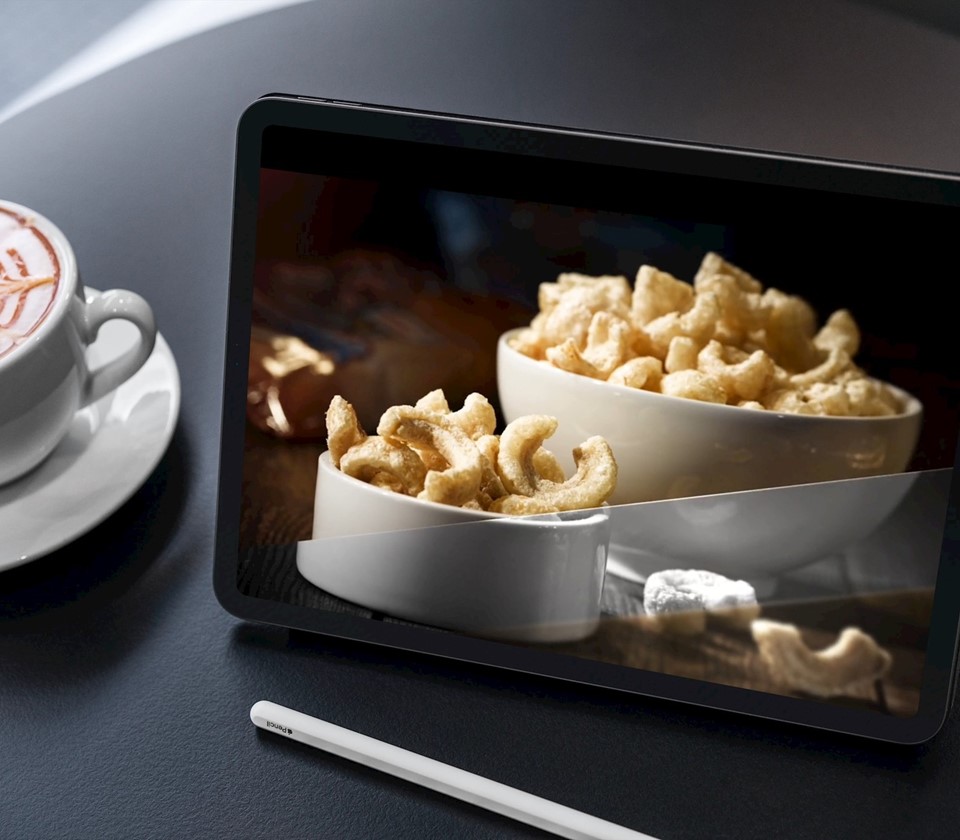 Mail statistics
When content is sent vial the in-app mail system, it automatically collects data on the content that has be sent. Allowing OK Snacks to analyse how their leads interact with the content.
This makes it possible to deduce which mails are preforming the best and which content is the most interesting to different leads. OK Snacks can use this information to push similar products to them or find different material to distribute.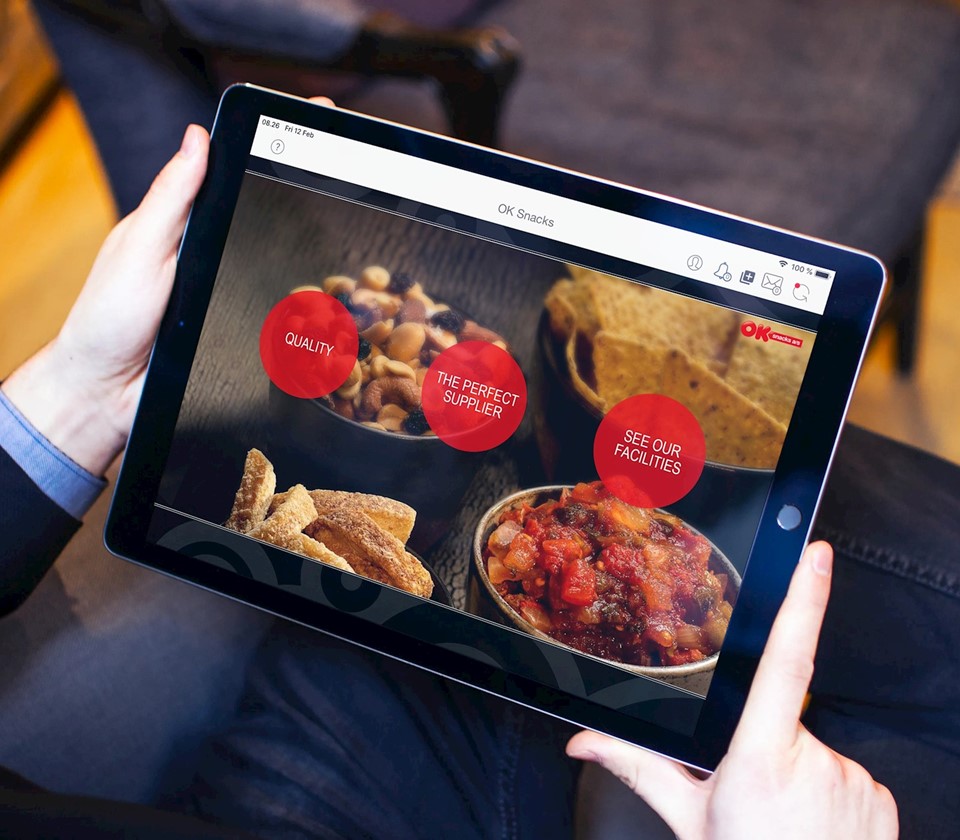 Place orders offline
When out at trade fairs networking to sell world class pork rinds, OK Snacks don't have to worry about being online because the order module feature lets them place orders in the app offline, and synchronize with their ERP system later when they are back online.
This lets them attend trade fairs around the world and maintain the same level of productivity and professionalism. Having all of their materials gathered in OmniShare, OK Snacks are always able to showcase all products at any time.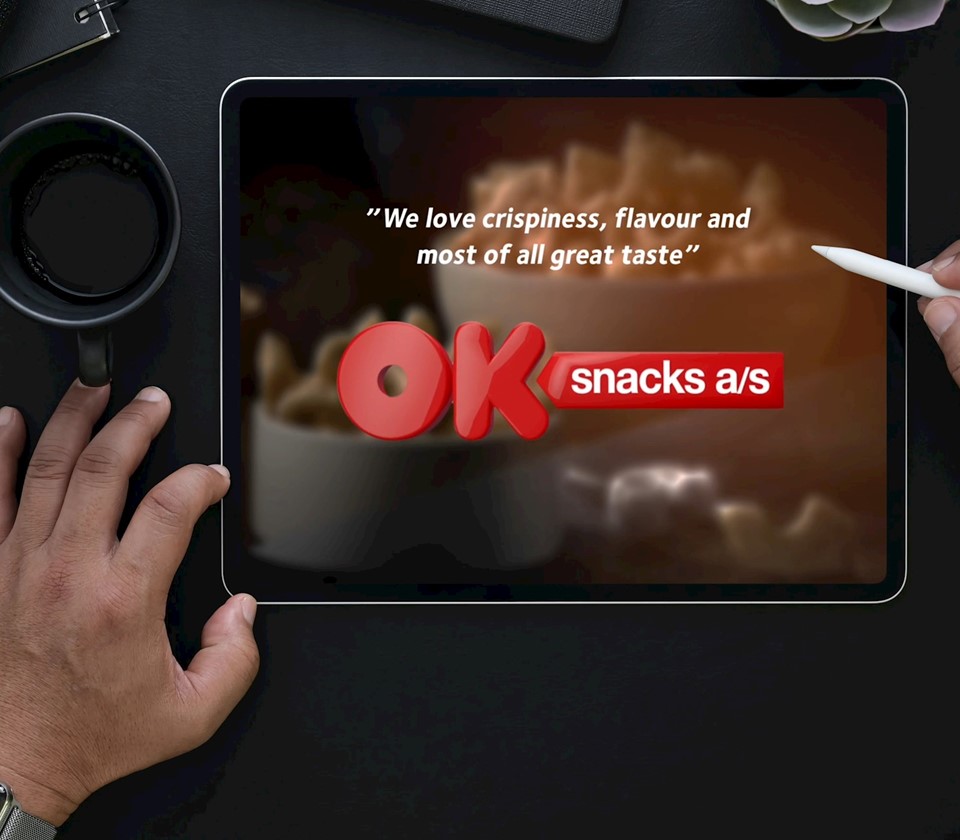 Reduce wasted time
OK Snacks has reclaimed more time for productivity as they no longer need to manually transfer orders from notebooks to their ERP. Removing mundane tasks and centralizing all materials in one app makes the workflow for users faster and more streamlined, which has a huge impact for OK Snacks with around 150 employees.
It gets even better for OK Snacks because less mundane tasks means happier, more productive employees, that are spending time on more engaging and challenging tasks.
OK Snacks
OK Snacks A/S were established in 1982 and is now among the world's leading producers of crunchy, crispy pork rinds and also offers a complementary assortment of snacks, popcorn, peanuts, crisps and Tex-Mex varieties.
With a strong focus on delivering the world's best pork rinds products, OK Snacks has risen to the top of the Snack industry and now employs around 150 people and export to more than 20 countries.