JP Group A/S needed a way to display their products digitally and increase customer interactions at trade fairs. The OmniShare app offers such functionality, for online and offline product presentations with integration to their Porsche Sound Studio. 
By implementing the OmniShare app at trade fairs and sales activities, customers now get a unique insight to the products and a more fulfilling purchasing experience.
JP Groups' pay-off with OmniShare
Improved sales and service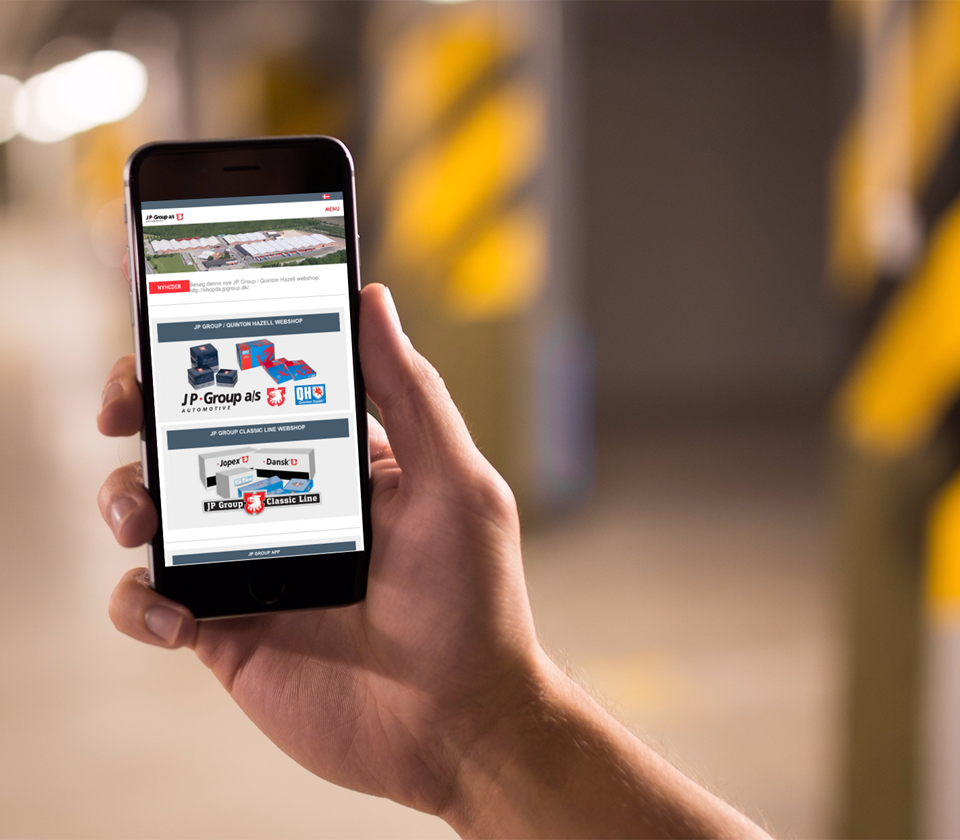 Improved sales and service
The OmniShare app for JP Group A/S is built upon our many standard features, which ensures that employees have a user-friendly and thoroughly tested app for sales and marketing activities.
JP Group A/S have also customized the app both visually and with integration to their Porsche Sound Studio. This provides access to all materials and product database information from one app, making it even easier to present products to customers.
This optimizes the daily workflows of sales and marketing employees, ensuring that they always have the latest information to hand for landing sales.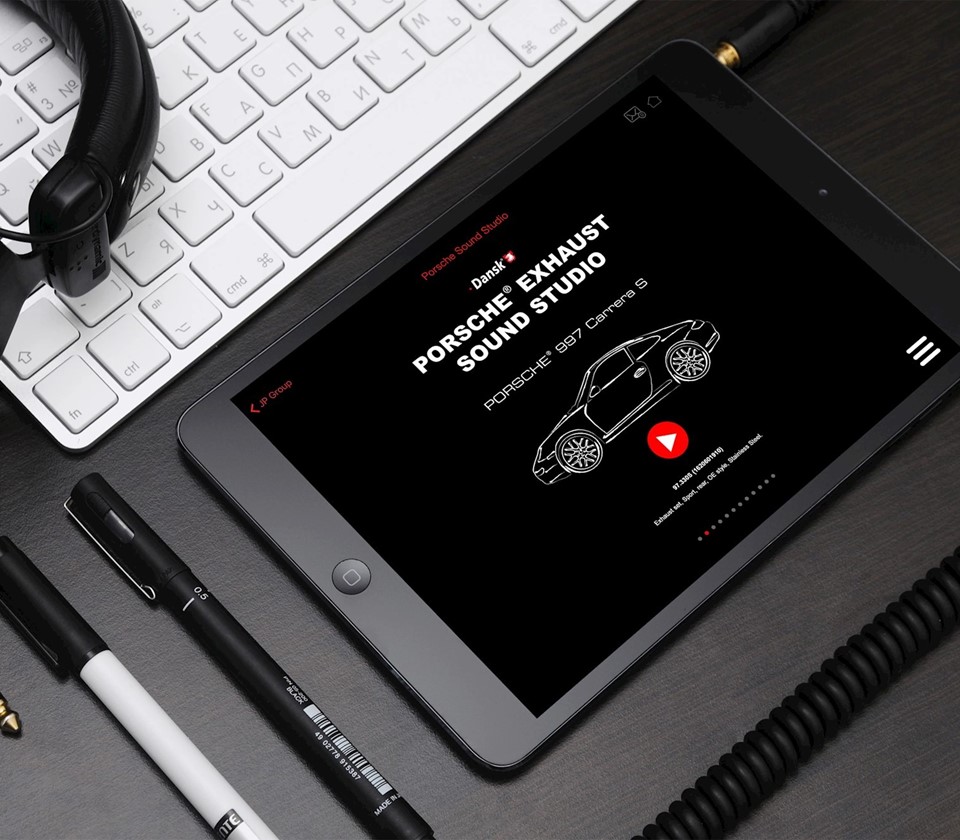 Customer satisfaction
With the integration of the Porsche Sound Studio, JP Group A/S appeals greatly to Porsche enthusiasts.
JP Group can now play the sound of various Porsche exhaust systems within OmniShare, in order to improve the service they offer and increase the conversion rate on exhaust systems.
Having this information available digitally makes it easier and less expensive to demonstrate the details of different exhausts. It is far too cumbersome to transport different exhaust models around the world. Therefore, it was an ideal solution to develop a sound archive that in most cases could help the customer find the right product for them. Thereby increasing customer satisfaction, and saving JP Group A/S time and resources in the process.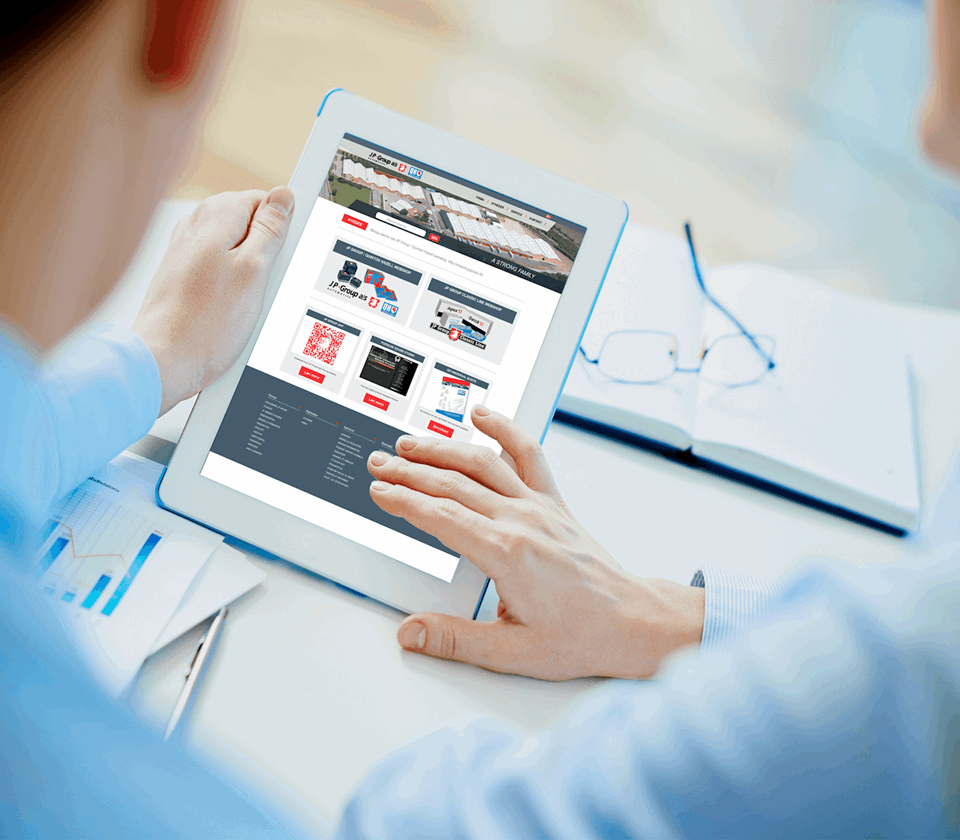 Brand differentiation
Through OmniShare, JP Groups employees have all marketing material at their fingertips while they are visiting customers or attending trade fairs.
Access is centralized through the app, including videos, images and PDF files which employees can access both online and offline. Furthermore, the app supports web views, allowing users to navigate the JP Group A/S website for any additional information, images etc.
Having all of these benefits in a fully customizable app allows JP Group A/S to achieve even stronger brand differentiation and presentation.
JP Group
JP Group A/S produce and sell spare vehicular parts and accessories for European and Asian cars.
The company is also one of the preferred suppliers of exclusive spare parts and accessories for classic cars from VAG group, Porsche and Mercedes-Benz.