Hjort Knudsen's sales staff regularly travel around Europe. As such, Hjort Knudsen wanted a digital sales and marketing tool for their employees to use wherever they go. OmniShare gives employees access to material based on their location and assigned user-group while also being fully available offline. 
Presentations are always based on the newest material and the sales process is streamlined with the new digital sales tool, made possible via the features below.
Hjort Knudsens' pay-off with OmniShare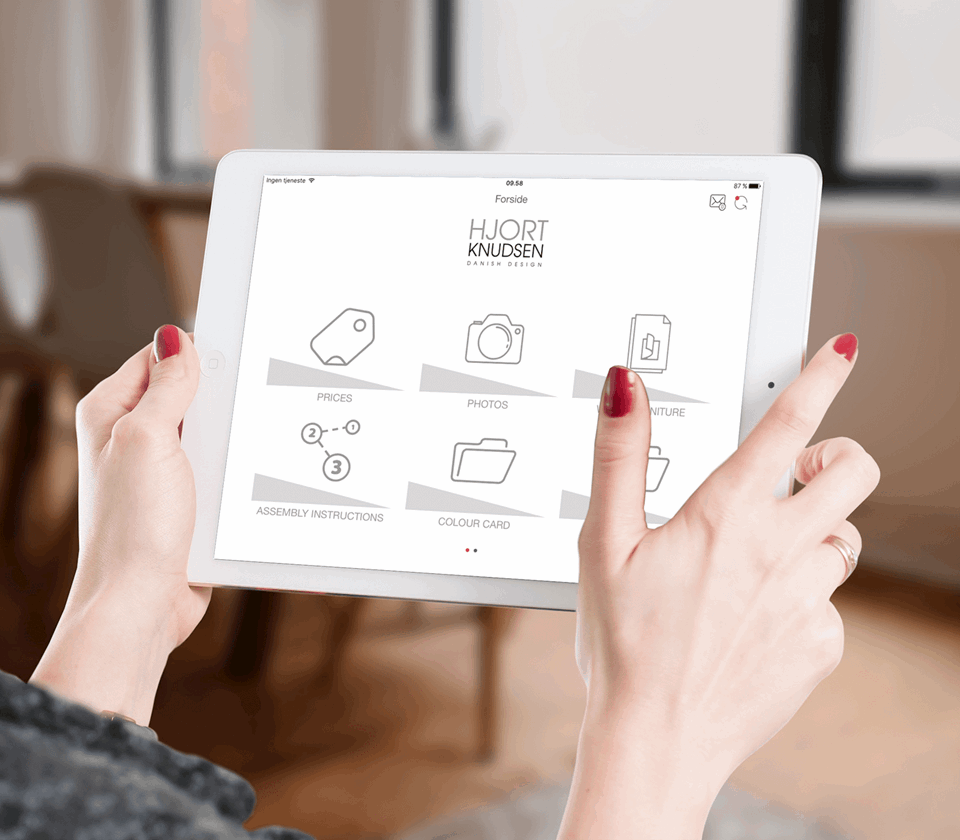 Professional sales app
Hjort Knudsen chose an iOS version of OmniShare which is built upon our standardized platform. The app gives employees a better overview of sales and marketing work through a user-friendly interface.
With the OmniShare app, daily workflows are streamlined and more efficient by centralizing access to content and the ability to display presentations directly while visiting customers.
Furthermore, employees can mark documents within the app and send these to their customer as an e-mail, making communication easier and more professional.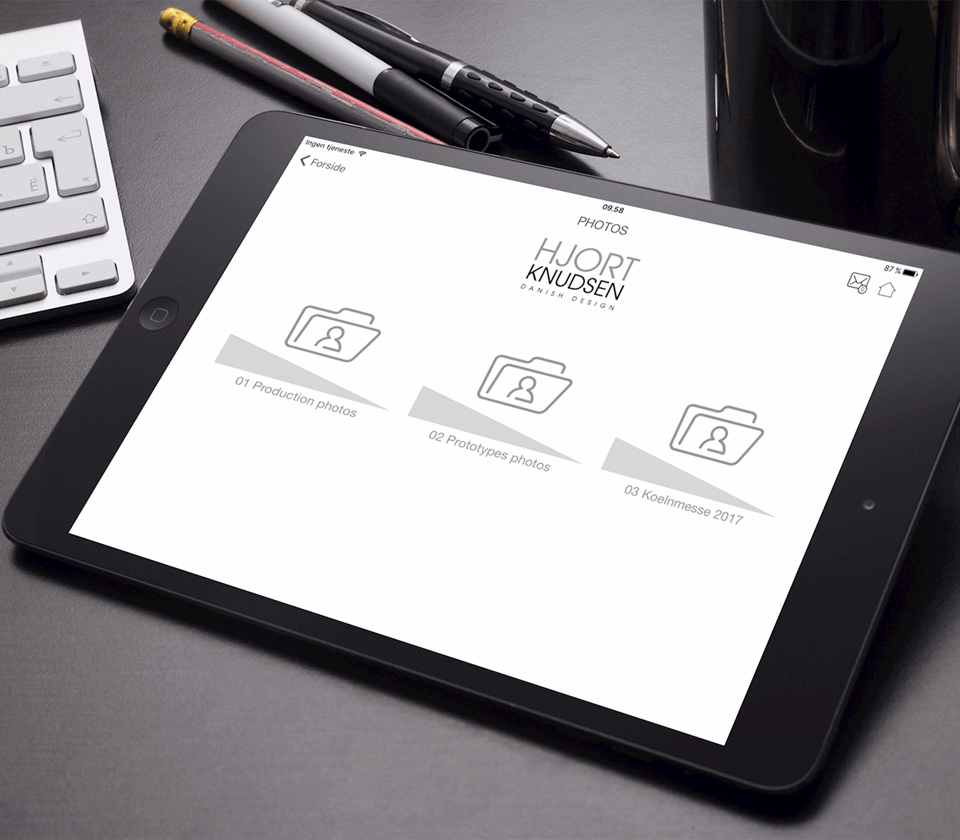 Optimized workflows
As Hjort Knudsen operate in several countries across Europe, it is essential for them to segment and control access to content across countries and markets.
Menus and content is therefore adapted to the various markets and languages, giving users access to the relevant material for them. By doing this, users no longer have to search through folders for the right lists of prices, presentations etc.
Using the OmniShare app, Hjort Knudsen has a professional sales tool available at their customer meetings. The app seamlessly blends in to their existing design theme, giving a professional and coherent experience for users and customers, and subsequently optimizing the workflow.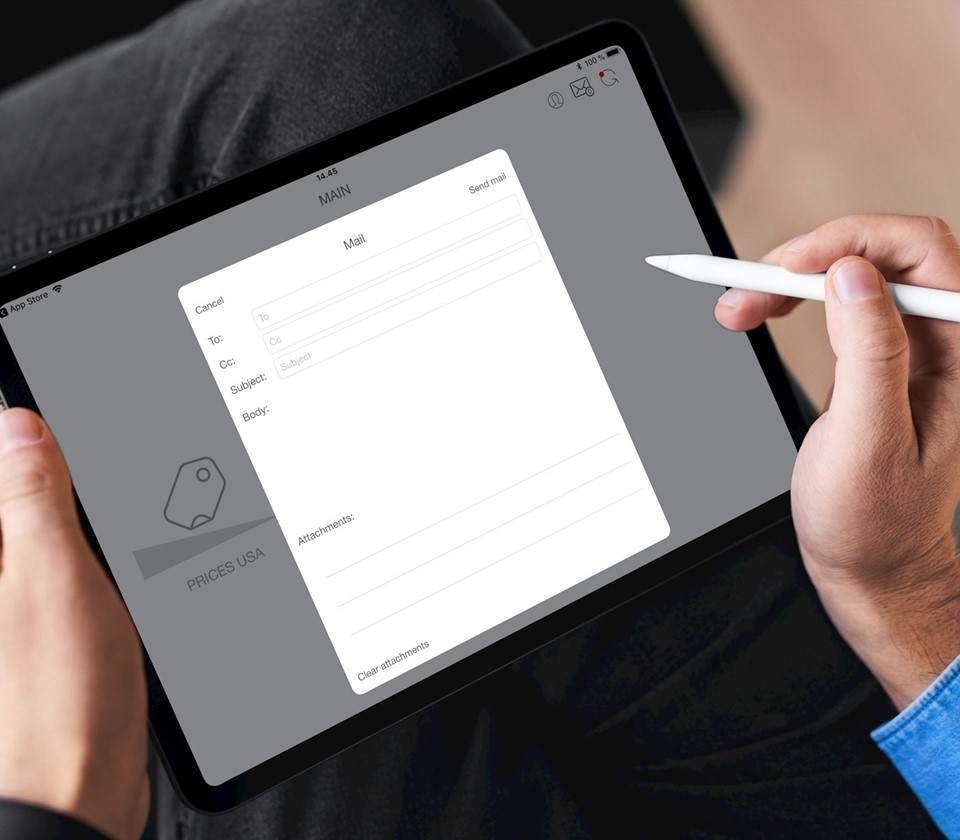 Centralization
With employees working all over Europe, sometimes in areas with limited or no access to the internet, Hjort Knudsen greatly benefits from the offline accessibility built in to the OmniShare app.
Based on the users' access, all relevant content is synchronized to the device and is always accessible even without a Wi-Fi or cellular connection available.
This makes it possible for employees to access and display relevant presentations, videos and pricelists at customer meetings, without having to worry about keeping a stable internet connection. With everything centralized and available offline in one sales app, Hjort Knudsen endorses OmniShare.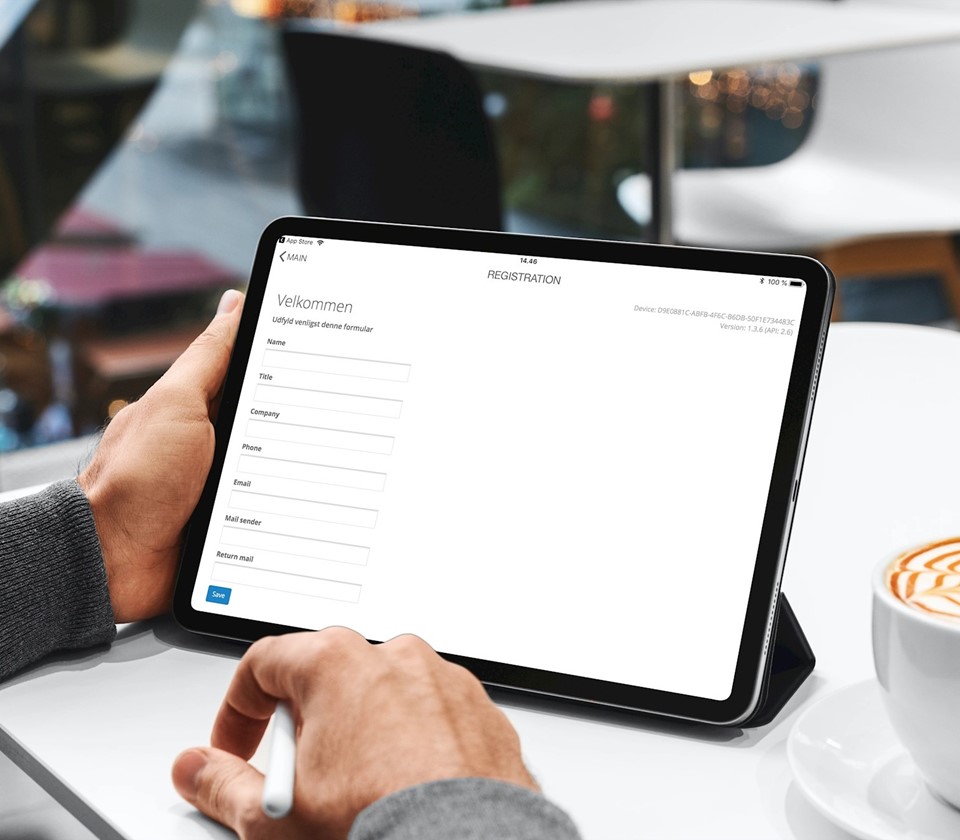 Communication
When a user is assigned access to the OmniShare app, Hjort Knudsen can send messages to the users' device.
This gives administrators the opportunity to send reminder to users, who need to update their app or its contents or remember to carry out a specific task. These messages can be sent to users individually or to wider audiences within user groups.
In addition, the app also supports e-mail. With this feature, users can easily communicate with customers, suppliers etc. and send them updates, offers, prices, or attachments (PDFs/videos/images) directly from within the app.
Administrators are able to gain valuable insights into which files are accessed, by whom and for how long. This data can be analysed to help improve workflows and individual efficiency in sales.
Hjort Knudsen
Hjort Knudsen A/S is one of the leading suppliers of furniture in the north. Their furniture is exported and sold across several other countries including Germany, France, Netherlands and Switzerland.
All products are located in Europe and today, Hjort Knudsen employs more than 2,000 people.