With a growing product range and exports, BKI Foods were in need of a platform where staff had easy access to sales and marketing materials. The OmniShare solution is integrated with the existing PIM and CRM systems at BKI Food allowing for even easier access to the materials they need across the board.
BKI Foods have now streamlined their workflows thanks to the 24/7 access to sales and marketing materials provided by OmniShare.
BKI Foods pay-off with OmniShare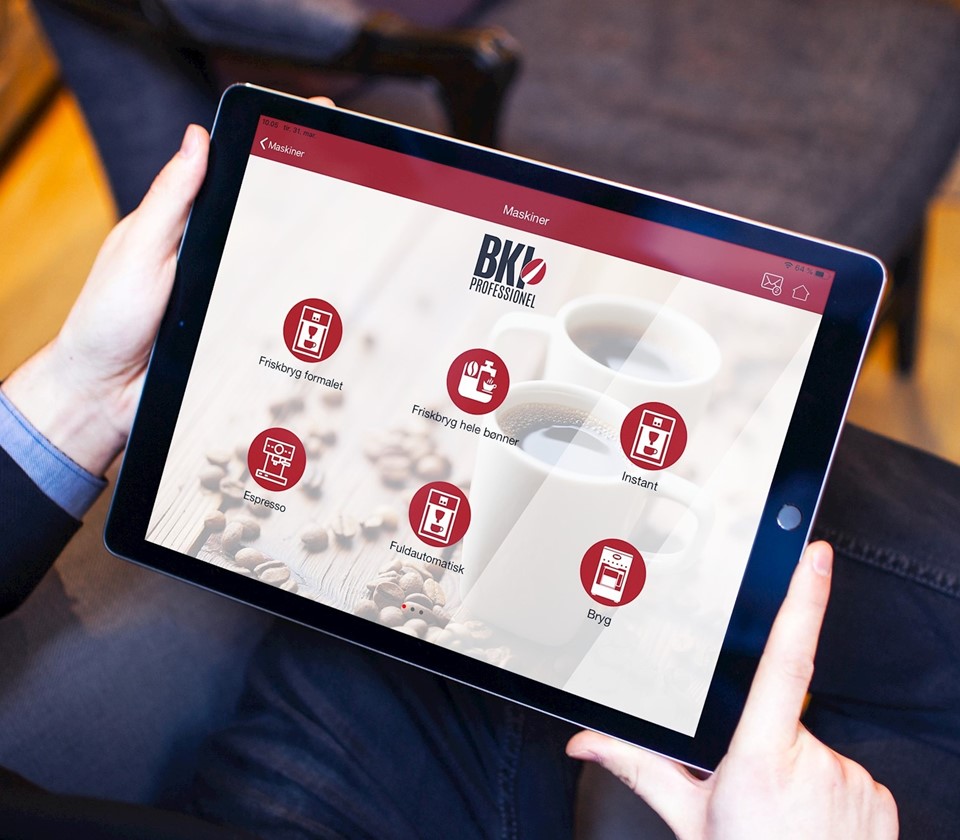 Improved workflow
BKI Foods new OmniShare tool utilizes many standard features to give sales representatives, service technicians and marketing staff easy access to all of the relevant material.
In addition, the app is designed to match BKI Foods existing design theme, allowing it to blend in seamlessly with other tools.
From the back-end it is easy to administrate user access and send user-specific messages, e-mails and text messages.
Working with clients out in the field is made simpler and less disruptive, as offline availability allows users to access material and collect orders without a wi-fi or mobile network connection. All in all, vastly improving the day-to-day workflow.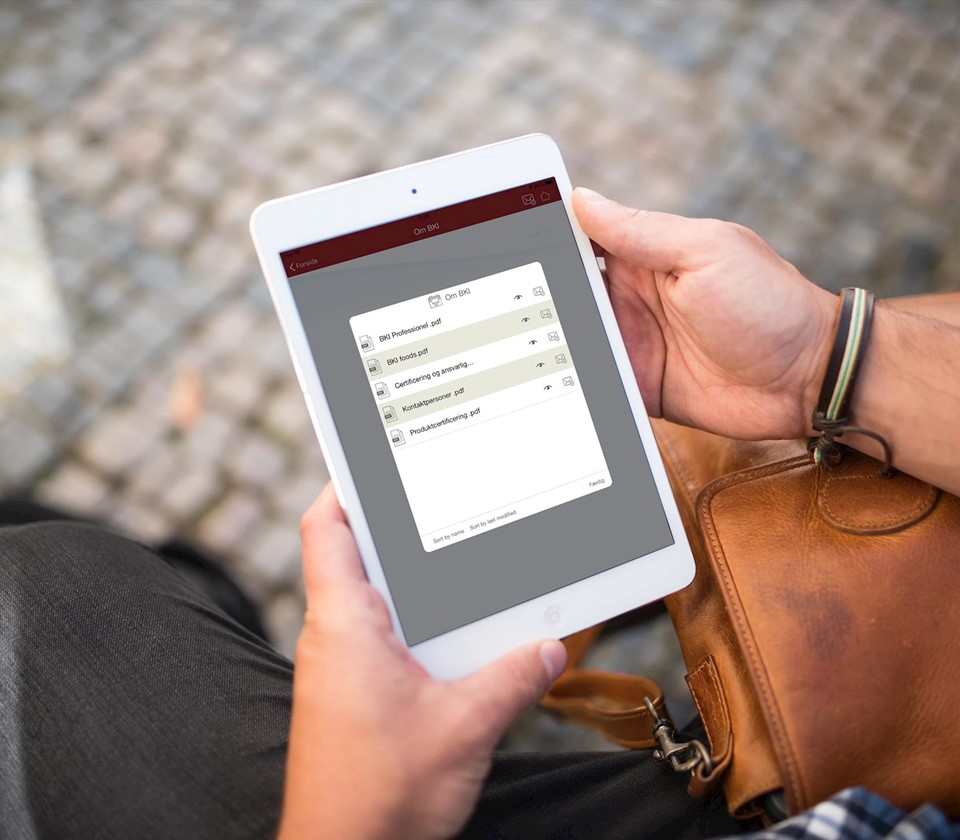 Always up-to-date
BKI Foods have experienced continuous growth internationally. As a result, more material for different areas and languages has to be managed centrally and distributed more efficiently.
With user-defined access to the OmniShare app, BKI Foods can now create country-specific content for each area and assign specialized user groups.
This feature ensures that all content aimed at a specific market is accumulated, updated and synchronized throughout, and is easily accessible to BKI Foods employees.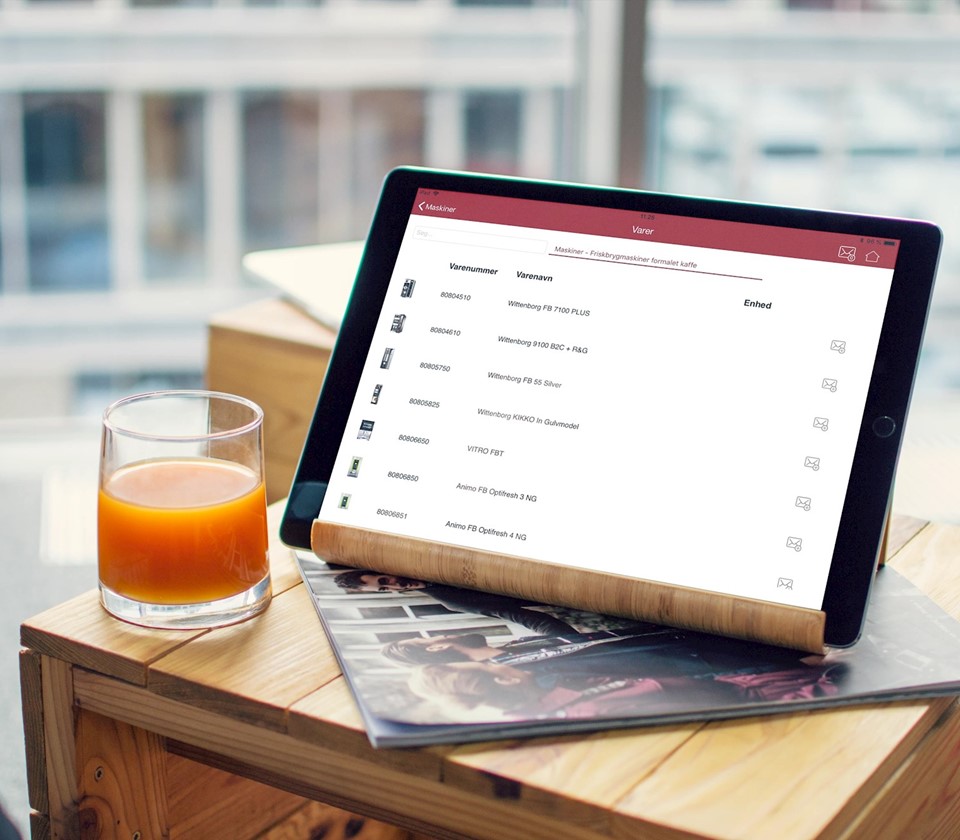 24/7 accessibility
In order to optimize various workflows for BKI Foods, OmniShare ensures all employees have access to the content they need 24/7, even when their device is offline.
Employees do not have to worry about having a constant internet connection. The app stores all available content locally on the app, so the newest materials are always at hand while they are offline, and are then synchronized with the rest of the app when the device goes online. The benefits of always being able to access materials 24/7 even while offline, is truly immense.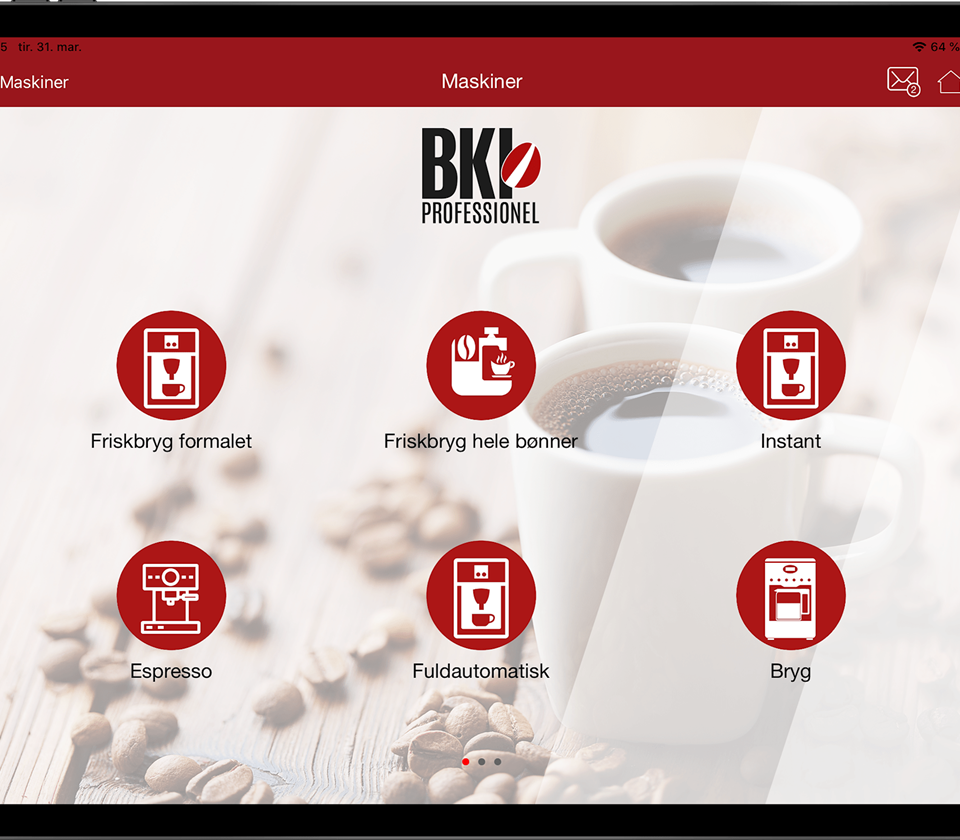 Time saving
With custom integration between OmniShare and BKI Foods PIM, employees can access and send relevant documents to customers directly from OmniShare with the PIM-system.
Furthermore, the folder structure in PIM is mirrored one-to-one in the OmniShare app, so users will be familiar with the structure and know precisely where to navigate.
In addition to the PIM integration, the app is also linked to BKI Foods CRM system. This allows users to access customer data and scan barcodes to add products to new orders in-app. Having each of these apps and systems integrated makes processes and workflows more streamlined and saves time.
BKI Foods
BKI Foods delivers quality coffee to Danish consumers. They are the largest supplier of coffee for the Danish market. The coffee is roasted and packaged at their facilities across Denmark. 
Today the product range has expanded and now includes various specialities such as chocolate, paste, oils etc. BKI Foods also offers complete coffee-to-go solutions for corporate use in businesses, hotels, and restaurants.