AU Maison wanted to optimize their sales and marketing process, especially for customer meetings and trade fairs. With a custom OmniShare solution, with barcode scanner integrated with their ERP, AU Maison now have a complete, digital sales and marketing tool that optimizes various daily workflows in sales and managing orders.
AU Maisons' pay-off with OmniShare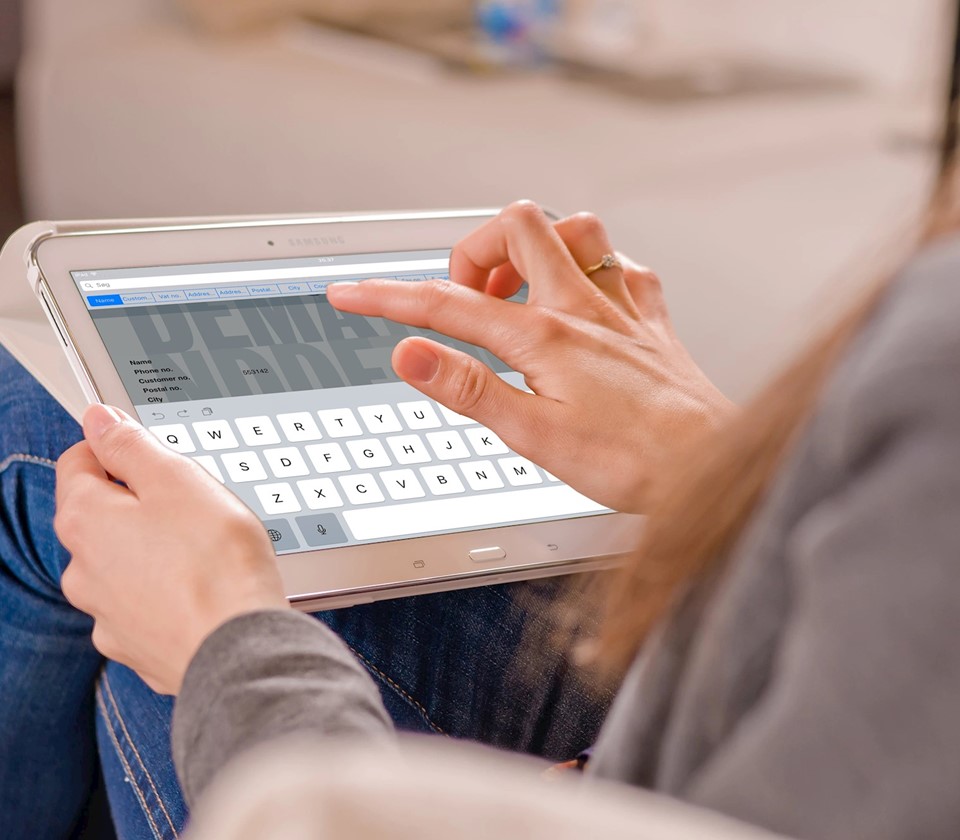 Increased sales
OmniShare is easily customized to fit into AU Maisons' existing design guidelines and ensures a cohesive and professional appearance across platforms. The app is designed to accommodate demands for an optimized sales flow while also being based upon our standardized platform, ensuring employees have a user-friendly and professional sales app designed perfectly for them.
OmniShare is a unique tool that allows employees to work more efficiently and have access to the sales and marketing materials they need 24/7. It is the all-in-one digital sales app that offers a professional coherent experience and optimized workflows.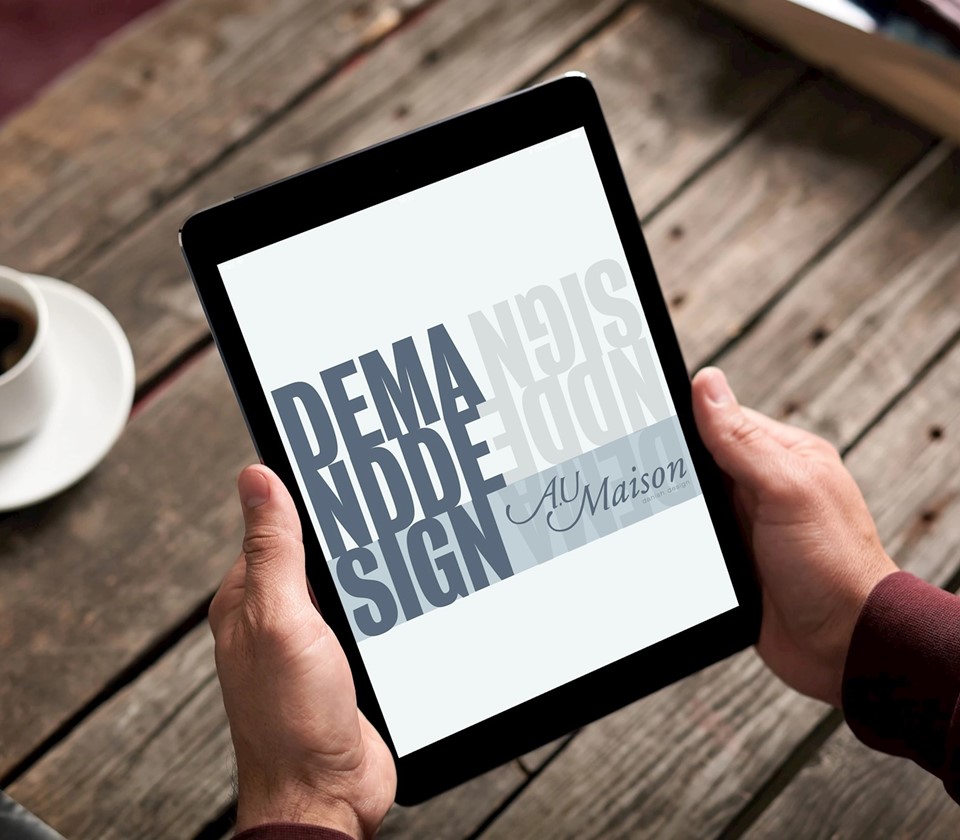 Data registration
The OmniShare app has customized integration with AU Maisons' Microsoft Dynamics C5 system.
This ensures that all order and customer data that is collected in the app is transferred directly to the ERP automatically. If the device is offline, the data is stored locally until the device is connected to a network again.
With a barcode scanner function, it is possible for AU Maisons' employees to scan products and add them directly to an order, or to display all relevant product data to their customers.
Adding new items to an order is now more efficient, and less time consuming, since employees do not have to fill in all of the data manually. This makes data registration a more pleasant experience for all involved and optimizes the sales process overall.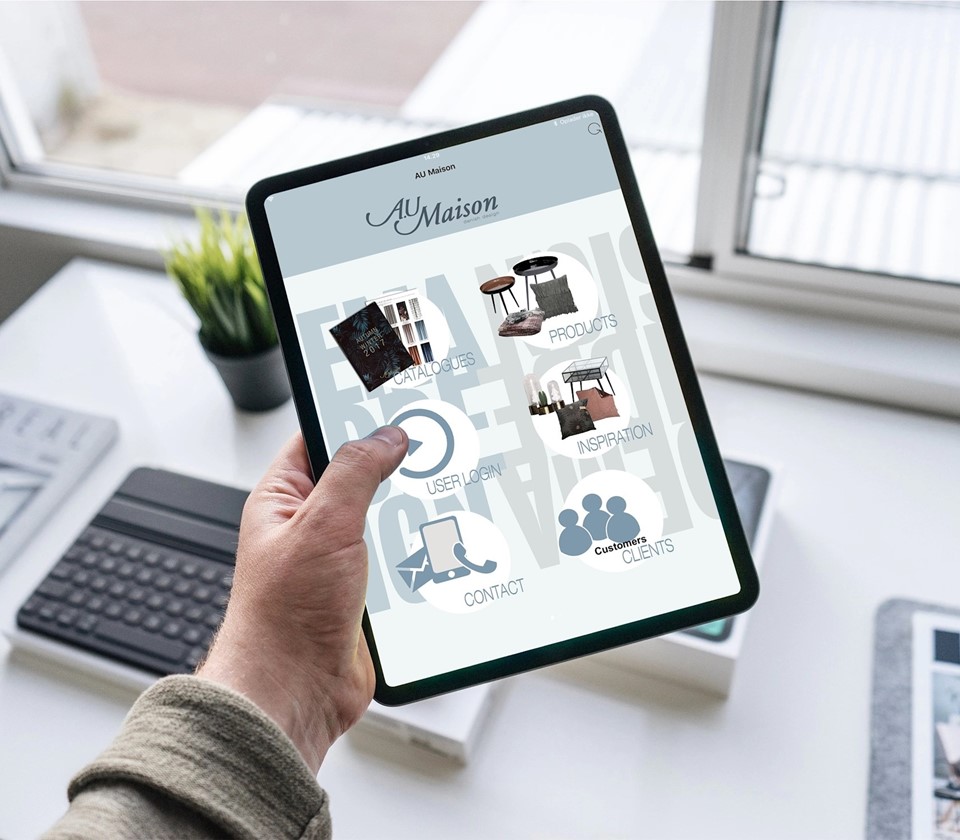 Offline accessibility
With offline access to content within the OmniShare app, AU Maisons' employees have the necessary sales and marketing material at hand 24/7.
As a regular participant at trade fairs across Europe, they now have the option to display product information, video presentations, and even collect orders directly in the app.
All this without having to depend on a stable connection to the internet. Everything is stored locally and any orders are automatically synced when the device is online.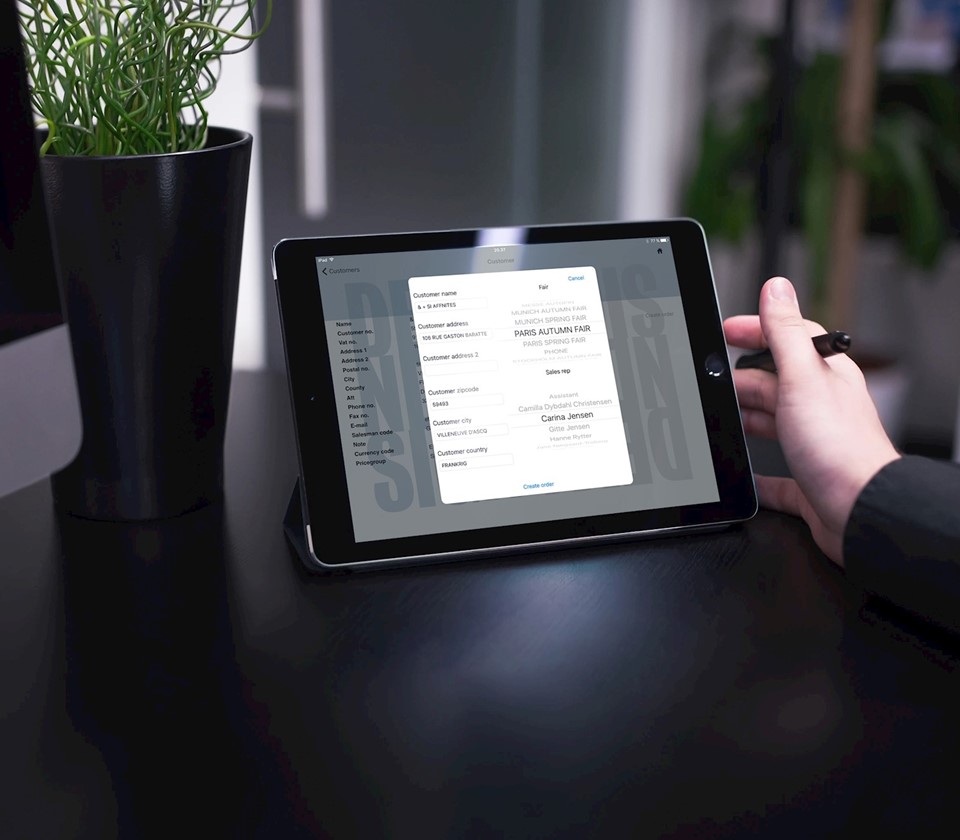 Improved service
To make the OmniShare app as complete as possible, we made it easy for the employees to access AU Maisons' own website, in case they need to display any of its online content during meetings.
Employees may wish to show a customer around the site to help familiarize them with their brand, and how to navigate the site when filling in contact forms or product information.
Employees subsequently have a useful tool always within reach and can provide an even better service to their customers.
AU Maison
AU Maison specializes in interior design, focusing on raw, handcrafted, colourful furniture with a unique design that combines quality and functionality. 
They have retailers across most of Europe and regularly participate in various lifestyle trade fairs across Europe.