Aida wanted an app to facilitate the international sales and marketing process for the company. 
With OmniShare integrated to their ERP, Aida now has a user-friendly and well-tested app for their employees to use. With the app it is possible for Aidas' sales staff to present marketing material to potential clients and collect orders in-app.
Aidas' pay-off with OmniShare
Professional presentations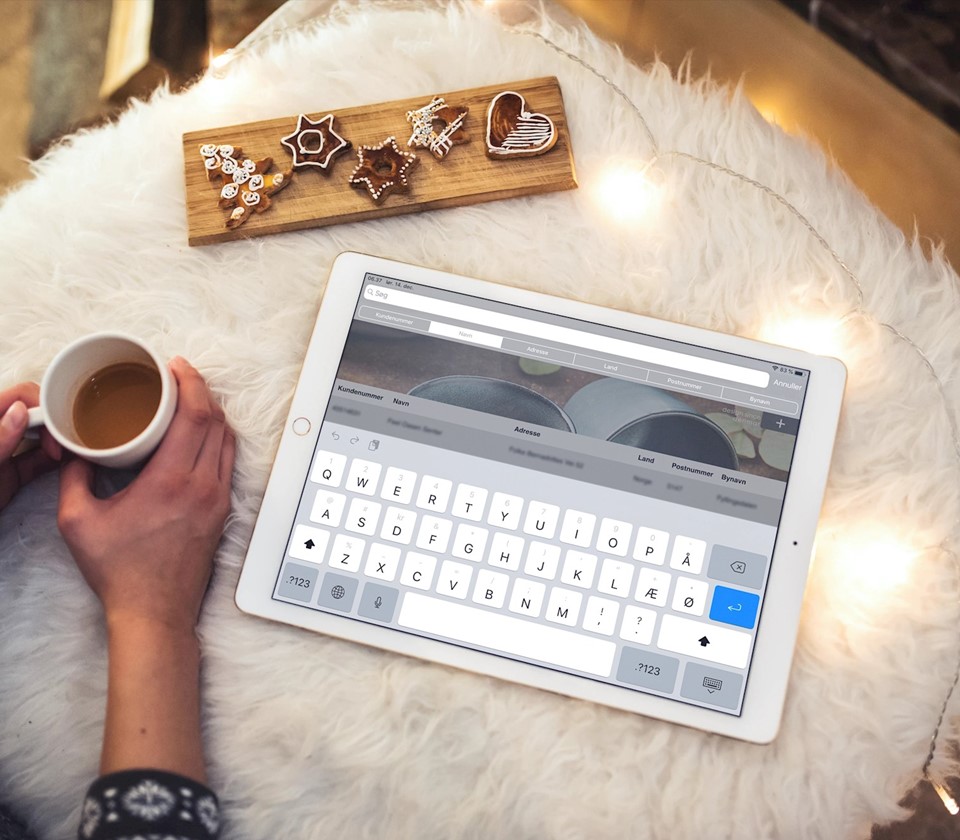 Professional presentations
With a customized OmniShare solution, we have developed a platform for Aidas' employees to access sales and marketing materials wherever they go.
The app is based on our standardized platform, giving Aida a user-friendly and thoroughly tested app.
Aida have customized the design to go hand in hand with their existing design. This ensures a coherent and professional visual experience across platforms and eases daily workflows.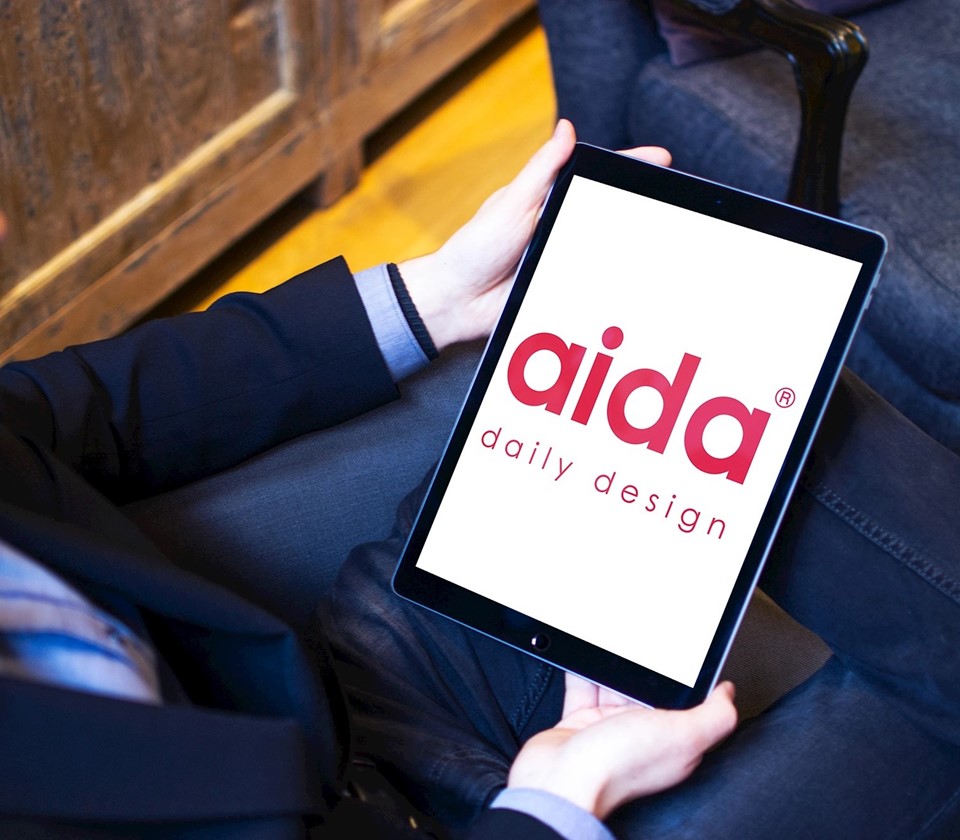 Time-saving
The solution is integrated with Aida's existing ERP system. This enables employees to create, update and process orders directly through the OmniShare app.
As a result of this, workflows and data processing across sales, marketing, and service departments is now more efficient.
With the automatic synchronization between the app and the ERP system, all information collected through the app will be transferred to the ERP system, minimizing the amount of time spent on transferring this data manually and reducing the inherent risk of data loss.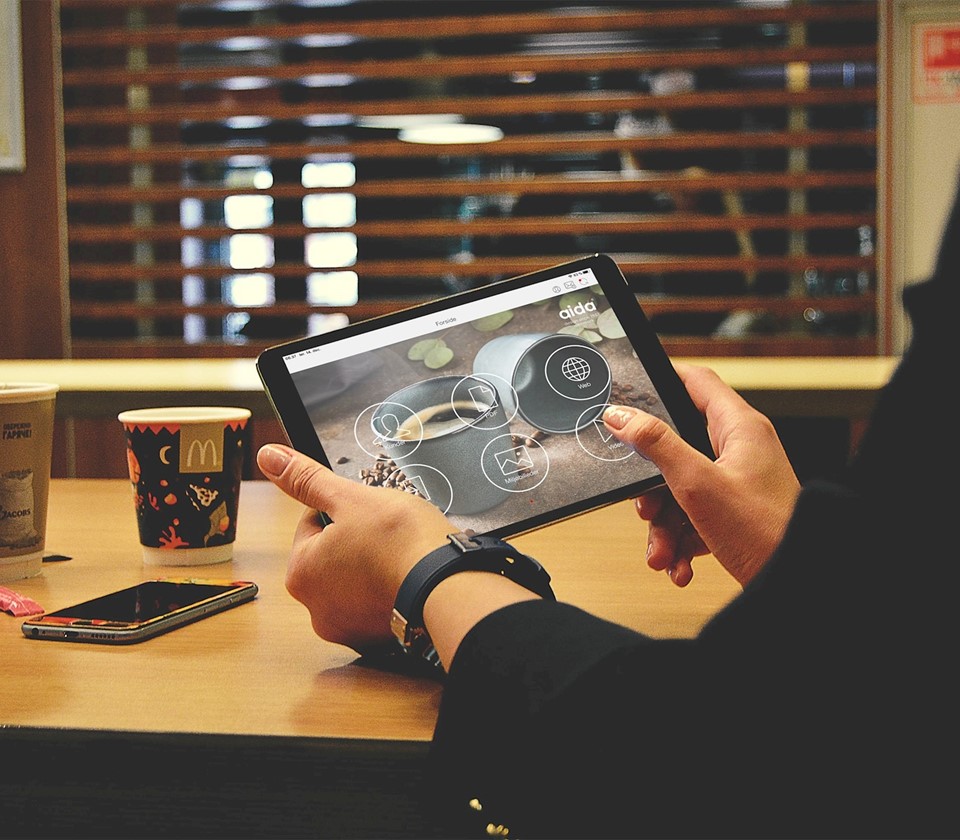 Optimized sales flow
With OmniShare, Aida can set up user-defined access that only allows authorized users and devices to see the content that is relevant to them. This ensures that any sensitive information is only available to those who should see it, and protects it against misuse.
This feature can also be used as a tool to split up content to make it a lot more manageable for the employees i.e. only seeing the folders and information relevant to their role/department.
With such an overview, Aida can also send user-specific reminders to those who need to update their app or its contents. Such a targeted approach and tidy access groups, the sales workflow can run more optimally.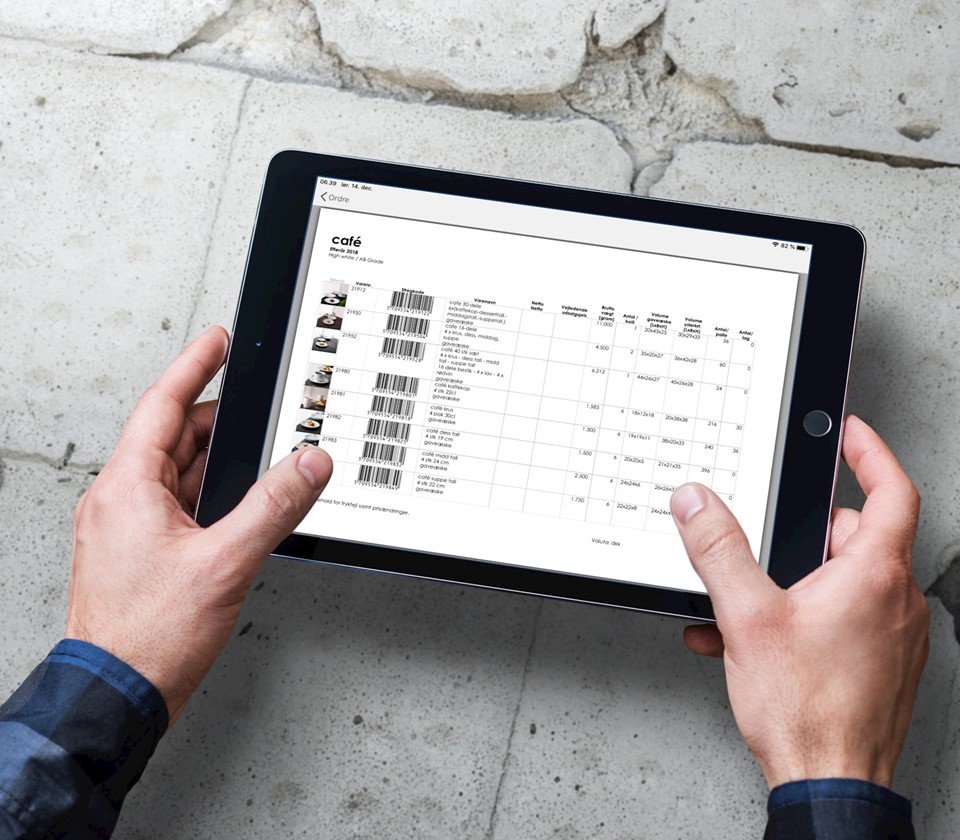 Better data
As an important detail, the employees need not worry about always being connected to a network. All content can be accessed both offline and online via synchronization, no matter where they are.
They can collect data in offline mode, and as soon as their device is online, the synchronization will begin. Data management is less stressful and uninterrupted.
Aida
Aida is a danish company, designing and producing everything for your dining table. All of their products are designed with functionality and quality in mind.
Today, Aida is aiming to provide consumers with the highest value for money within their market segment.