ACO Funki were looking for a way to access their documentation and sales material across the globe. With OmniShare, ACO Funki have centralized their content management and increased control over user access and statistics. 
They have streamlined workflows in day-to-day tasks. Employees can easily access material even if they are out of office.
ACO Funkis' pay-off with OmniShare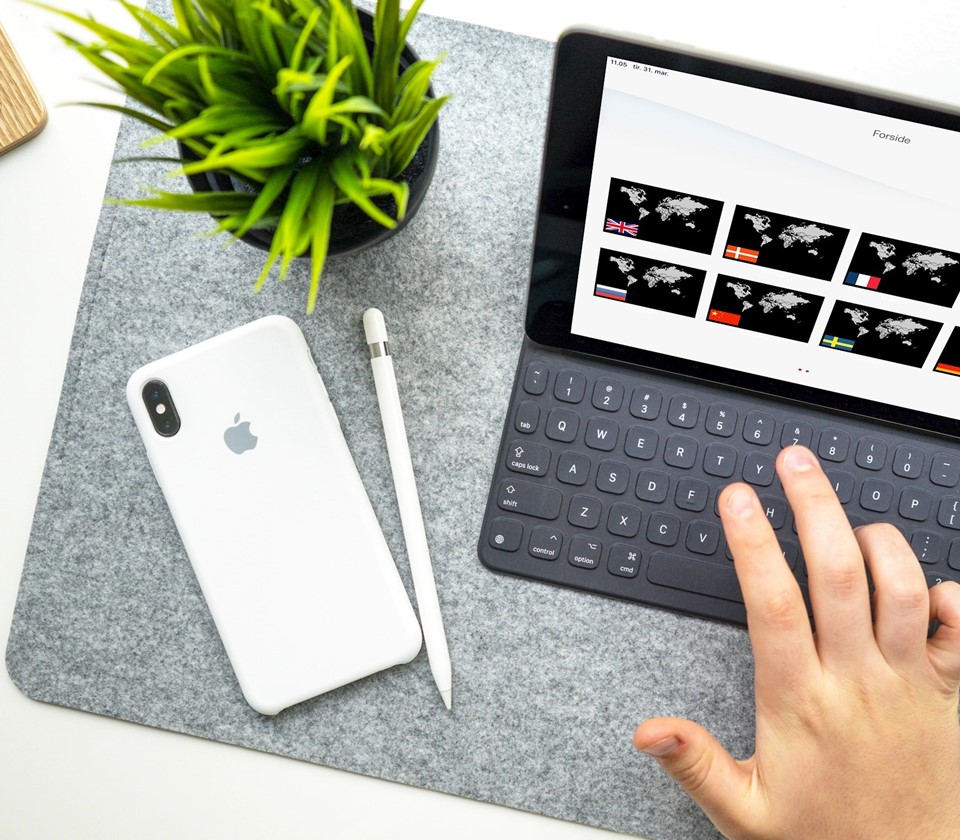 Digital sales app
The app contains a comprehensive archive of eight languages, allowing employees around the world to use the same tool to access all of their shared material.
Everything from product and case descriptions, photos, videos and price lists are digitally available in the app.
With centralized content management for all languages, the OmniShare app saves a lot of time when uploading and updating content.
Furthermore, the app notifies users across the world when new versions of the content stored within are ready to be downloaded - helping to keep everyone up-to-date. Even sales can be performed directly in the app making it an all-in-one a digital sales app.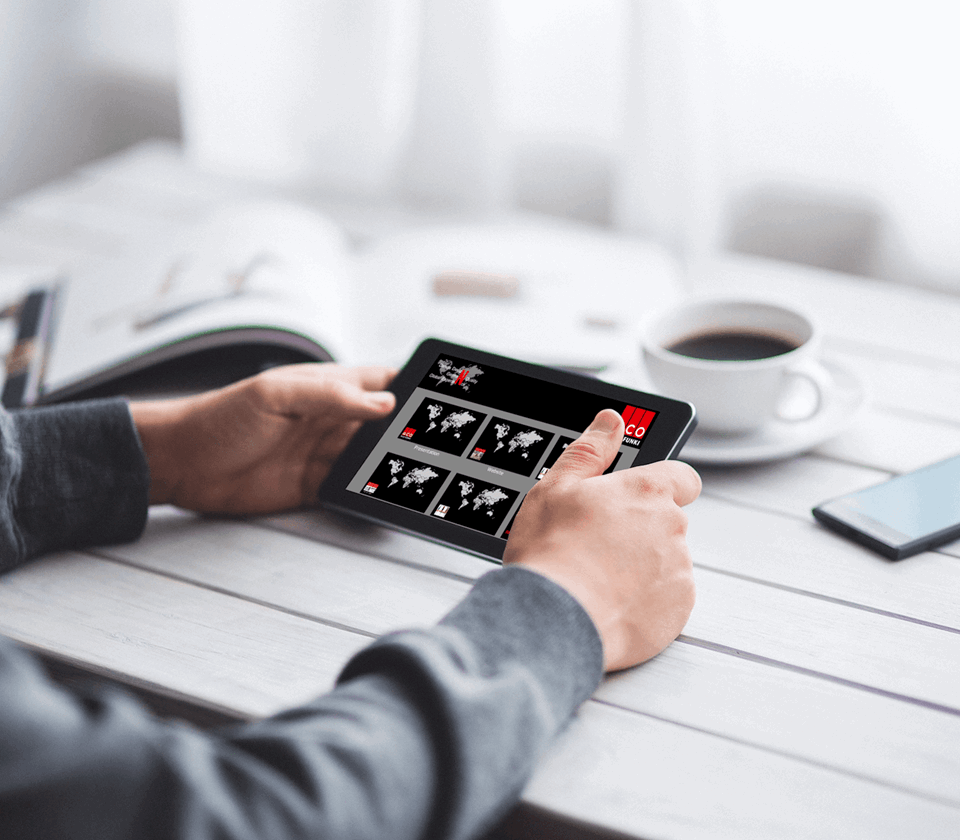 Offline accessibility
With a large product range as well as customers and employees in several countries, ACO Funki wanted a solution from which employees can access all relevant material, whether they are in Denmark or China.
The OmniShare app is built upon our many standard features, which ensures that employees have a user-friendly and thoroughly tested app. ACO Funki's OmniShare app is also designed specifically to fit with their existing designs and styles.
With the goal of streamlining internal work processes, we have ensured that employees at ACO Funki will always have access to the apps content.
Employees do not need to worry about whether or not they have a network connection as the app can be used anytime, anywhere, with both online and offline access to all content.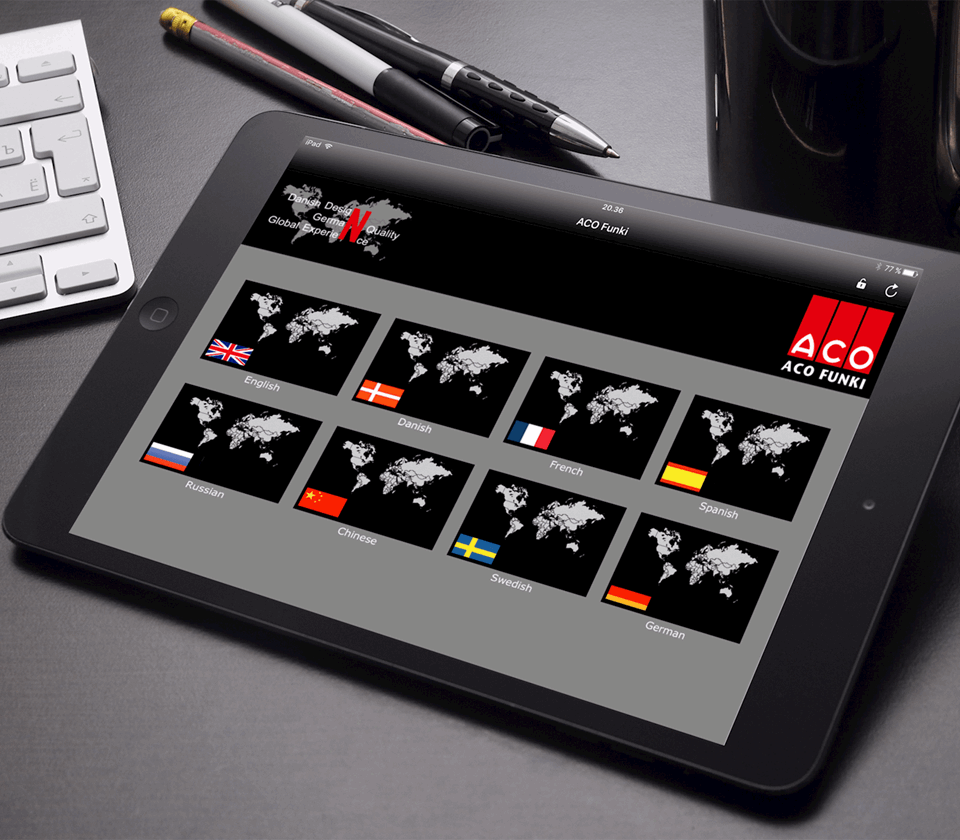 Optimized workflows
With lots of employees spread across several continents, it is especially useful to configure user defined access to app content in order to reduce clutter and optimize workflows.
Some employees might only have to deal with one market or a specific customer group. In such cases it possible to assign the access to content depending on the individual users needs.
With this setup, employees only have to deal with material that is relevant to their daily tasks and have an easier time navigating a more streamlined system.
Employees can quickly locate or search for the content they need and maintain focus on their main objectives.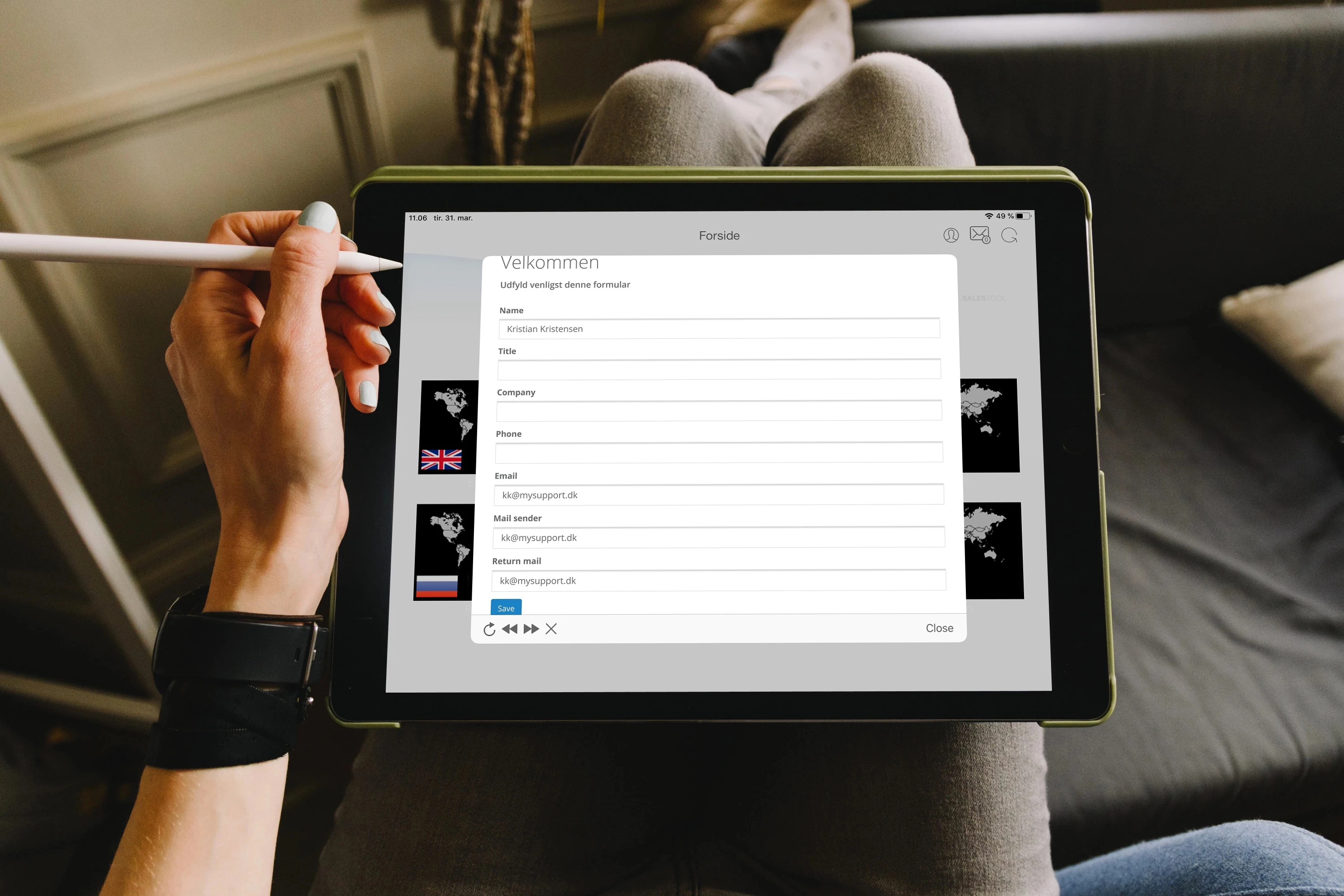 +10% increase in sales
ACO Funki has experienced a 10% increase in sales after implementing OmniShare. This is largely due to the overall betterment of workflow for the sales team.
Features like in-app mails with landing pages for customers has also played a huge part.
With offline accessibility, employees at ACO Funki will always have access to the apps content no matter where they are. By synchronising the app before going offline, and re-synchronising their newly collected information when they are back online, there is no interruption to their workday and everything is collated in the app.
ACO Funki
ACO Funki develop and produce stable equipment for pig farmers worldwide. Their product catalogue includes ready-to-go solutions such as wet and dry feed, cribs, ventilation, floor systems and much more.
The company has a total of 2,400 employees, and they have offices in Denmark, Germany, France, Spain, Poland, Russia, Ukraine and China.


Contact us so that we together can find the best solution for your business.